Hysterical 84 year old makes parody carwash ad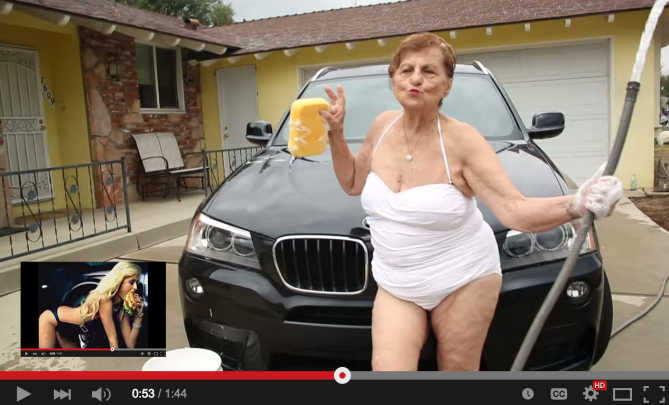 84 year old Mary is obsessed with Carls Jr, an american burger joint not dissimilar to McDonalds and she wants to be in their ads.  She has put together this video to audition for the role and we think it shows some awesome spunk.  This should put a smile on your face this Sunday!
Ad. Article continues below.
Mary wants to be the Carls Jr spokesperson in their next commercial, so let's give it a share and see if through people power Mary's dream can come true!
Here's the Carl Jr's ad that Mary is taking off which featured Paris Hilton in it for the Superbowl.  As you can see, she's done a terrific job.