Hunky Prince Harry steals title from big brother William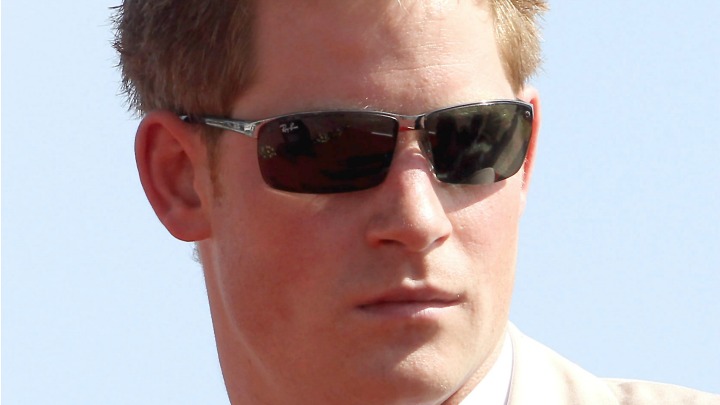 It's a list that brings all of the best looking male royals from across the world together and the United Kingdom's Prince Harry has more than held his own against some strong competition.
The red-headed royal has come out on top of a vote of the world's hottest male royals, easily beating older brother, Prince William.
Often described as 'the world's most eligible bachelor', it's not just 31-year-old Harry's good looks that make him hot property. Those who participated in the survey revealed it's his sense of fun and great ambassadorship for Britain and the royal family that make him so appealing.
What do you think?
Ad. Article continues below.
Harry topped the list ahead of Prince Carl Philip, 37, who is fourth in line to the Swedish throne and Andrea Casiraghi, fourth in line to the throne of Monaco.
The results come from a poll of 1,000 women conducted by Crown Clinic Manchester, a leading hair transplant centre in Britain.
Fourth place went to 33-year-old Hamdan bin Mohammed Al Maktoum, who is the Crown Prince of Dubai; while Prince Felix, second in line to the throne in Luxembourg, took out fifth spot.
Ad. Article continues below.
The only royals over the age of 40 — Prince Wenzeslaus of Liechtenstein and King Felipe VI of Spain — took out sixth and seventh spots respectively.
Ad. Article continues below.
Eighth spot went to Prince Amedeo of Belgium.
Perhaps interestingly is that Prince William scored ninth spot. According to hair transplant surgeon Asim Shahmalak from the Crown Clinic, Wills would have scored the lead and beaten his younger brother had the poll been conducted five to 10 years ago.
"William has now dropped down the rankings because he has lost most of his hair and is now even more bald than his father, Prince Charles," Shahmalak says.
The only other British royal to make the list was Peter Phillips, in 10th place.
Would you put Prince Harry at the top of your hunky royals list? Is there any royal you think is missing from this list?