Hugh Jackman's emotional song for his late mother-in-law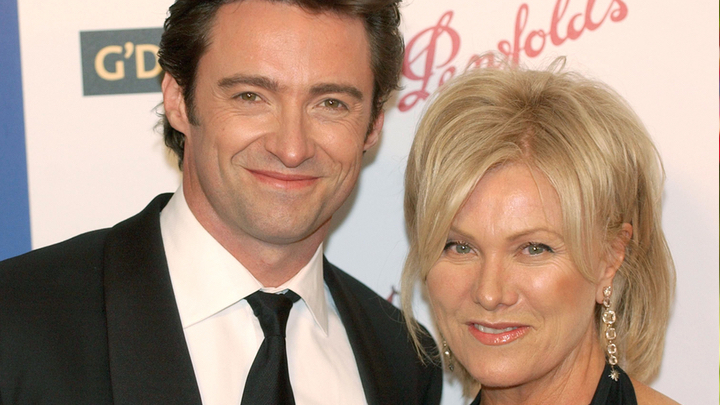 After the sad passing of Deborra-Lee Furness' mother, husband Hugh Jackman took to Instagram to share an emotional tribute to his late mother-in-law.
Ad. Article continues below.
According to the Herald Sun, Hugh did what he does best and sung a touching rendition of Quiet Please, There's a Lady on Stage at her funeral.  Among the family and friends in attendance were actor Eric Bana and TV icons Bert and Pattie Newton who also paid their respects.
The song was written by Peter Allen after and incident while watching singer Julie Wilson during a cabaret performance.  The story goes that an audience member was being rather disruptive and rude so Peter slid the rude patron a note that said, "Quiet Please, there's a lady on stage."  The song was a huge hit for Peter and featured in the musical version of his like A Boy From Oz which Hugh starred in on Broadway.
Hugh also sang the song at the funeral for comedian Joan Rivers as she fell in love with Hugh seeing him perform in A Boy From Oz.
What a touching tribute to a wonderful woman.
Feature image by Everett Collection / Shutterstock.com