How to fight for your rights when you're being discriminated because of your age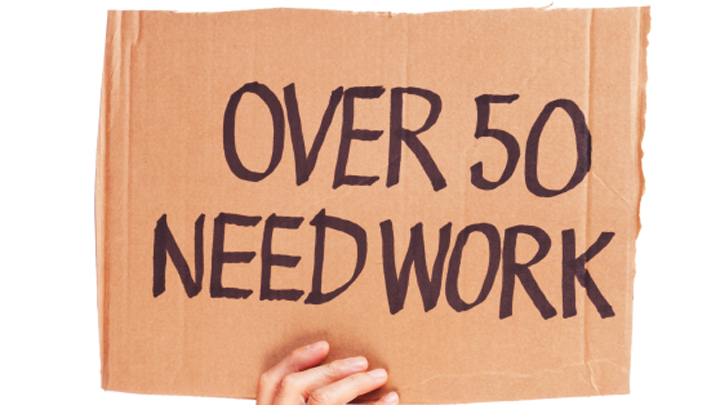 Have you ever suffered from age discrimination? If you've been treated unfairly or denied an opportunity in a workplace due to your age then the answer is most likely yes.
Unfortunately age discrimination is a common occurrence in the Australian workforce. According to a recent survey by the Human Rights Commission, over a quarter of Australians aged 50 or over reported that they had experienced age discrimination at work within the last two years.
Age discrimination occurs when you are treated unfairly or denied an opportunity associated with:
Getting an interview; or
Being selected for a job; or
The terms, conditions and benefits offered as part of a job; or
Receiving training and the kind of training offered; or
Being transferred, promoted, made redundant or dismissed.
Age discrimination can be direct (e.g. advertising for younger applicants, making older employees redundant due to age) or indirect (e.g. asking for a fitness test that's irrelevant to the job).
Ad. Article continues below.
Unfortunately many of the participants in the Human Rights Commission survey took no action at all after the discrimination, the majority saying they did not expect a positive outcome, doubting they would be believed or that anything could be done.
So what are your rights?
It is unlawful under Federal and State/Territory laws to discriminate in the workplace based on age.
There are a few limited exceptions but in most cases you have the right to:
Ad. Article continues below.
Apply for and be fairly considered for jobs, no matter how old you are.
If you are employed, you have the right to be trained, promoted, and get all other work benefits, no matter how old you are.
Not to be dismissed, retired or made redundant because of your age.
Where to go for help
If you are covered under the national workplace relations system (Fair Work Act) and you've been unfairly dismissed or forced to resign you should act quickly as there is a time limit of 21 days from the dismissal in which to lodge a claim with the Fair Work Commission. If you are eligible to apply for unfair dismissal remedies include:
Reinstatement, together with continuity of service and lost remuneration, or
Ad. Article continues below.
Where reinstatement is inappropriate, payment of compensation for lost wages.
You can also attempt to resolve the dispute by lodging a complaint with your State or Territory Anti-discrimination agency or to the federal Human Rights Commission where, in general, an impartial person will attempt to help via a process called conciliation, which can result in agreed outcomes such as reinstatement, compensation or an apology.
https://www.fwc.gov.au/resolving-issues-disputes-and-dismissals/dismissal-termination-redundancy/eligibility-remedies
http://www.ag.gov.au/RightsAndProtections/HumanRights/Pages/default.aspx
https://www.humanrights.gov.au/our-work/age-discrimination
Have you experienced age discrimination or know someone who has? Tell us about it in the comments.