How the world's media reacted to Donald Trump win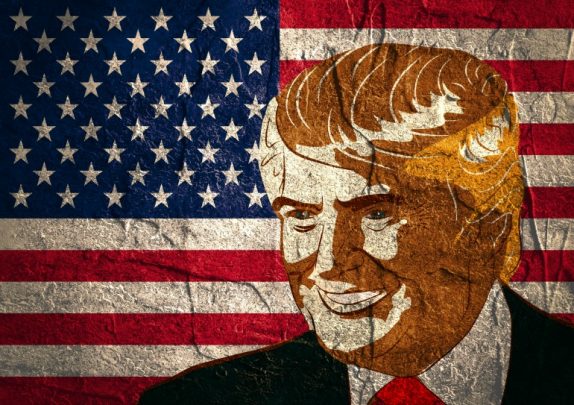 There can be no denying the world is waking up in a state of shock this morning. There will be those who are reeling that Donald Trump is the president-elect and there will be those who are in awe that Trump did what many thought he could not do.
While Google searches for ways to emigrate from the United States were on the rise in the hours following the victory — possibly from all those actors and actresses who threatened to leave should Trump become president — it was the world's newspaper headlines that really brought home the sentiment of Trump's upset win.
In Trump's hometown, The New York Daily News was arguably one of the harshest critics and was not holding back with its disapproval of the election result.
Ad. Article continues below.
While in Australia the Daily Telegraph got straight to the point in the question many had been asking in relation to Trump's victory, simply 'W.T.F?'
Sydney's Daily Telegraph has a brilliant front page capturing what even conservatives think about the Trump win https://t.co/OpbfmLHVl0 pic.twitter.com/wyjrreaaX2

— Paul Colgan (@Colgo) November 9, 2016
In New Zealand the Herald was making its feelings known.
Ad. Article continues below.
While The Wall Street Journal was very matter-of-fact in its headline, pointing out that the loss of key battleground states really put the nail in the coffin for Hillary Clinton's presidential campaign.
The front page of The Wall Street Journal pic.twitter.com/vFpldfwwqu

— Wall Street Journal (@WSJ) November 9, 2016
Ad. Article continues below.
The Newcastle Herald reworked the iconic Obama poster 'Hope' for this one…
Today's Newcastle Herald front page #USElection2016 #USElectionResults pic.twitter.com/7pvhMRBvrJ

— Newcastle Herald (@newcastleherald) November 9, 2016
It seems that the US president will be a major talking point in the days to come, but only time will tell what Donald Trump's time in the White House will yield.
Were the front pages of your newspapers dedicated to the presidential election in the US? Share your photos with us.