Why experts think the housing market could crash in six weeks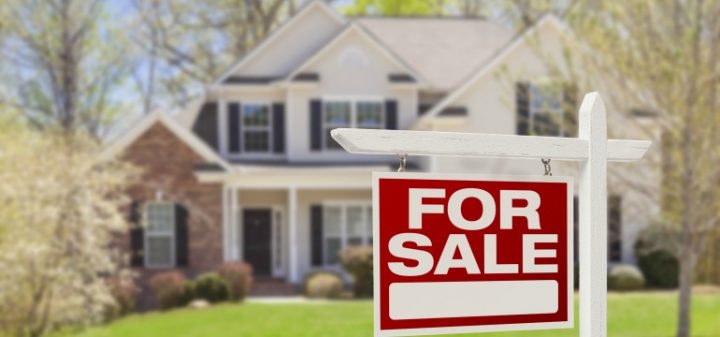 There's been a lot of discussion about foreign investment in Australia lately.
Whether you support or not, it turns out a crackdown on foreign investor lending could have a major effect on you.
You might be wondering how that may be.
Well, a US think tank has penned an article warning Australia has roughly "six weeks" to stop the housing market from collapsing – and it points to a bank crackdown on foreign investor lending as the cause.
So what exactly does that mean for you?
Ad. Article continues below.
If you have investments in the property market, or you're buying or selling at the moment, it could have a big impact on you.
Gregory Copley AM, president of the International Strategic Studies Association who have issued the warning, argues there could be a "massive hit" on property valuations and the building trades.
"The urgency is, I believe, based on the fact that this is about how long it will take for the banks' policies to start switching off a lot of existing and planned contracts for Australian properties," he said.
"The banks clearly believe Australian real estate values will decline, so they are attempting to avoid that risk. They've learned from the US collapse that seizing real estate collateral is a no-win scenario when the volume is great and the market slow.
"In so doing, they precipitate the market collapse but are less exposed to it."
Ad. Article continues below.
The news could be bad if you have investments in the apartment market, with broker CLSA predicting an apartment "crisis".
CLSA argues it would begin with a way of defaults that could push down prices and even lead to a recession.
Meanwhile, the ISSA article claims moves by Australian banks to restrict funding to foreign property investors are "almost cartel-like policies".
It also argues the policies could trigger an economic downturn.
A "leading Australian property source" quoted in the article says cutting off the foreign buyer sector would have an effect by "depressing demand, creating oversupply and putting downward pressure on prices".
Ad. Article continues below.
"It will likely also have a broader impact of depressing housing prices across the whole economy. It is a kneejerk response to fraud concerns," the source was quoted as saying.
So what do the Australian banks have to say about it?
Well, the good news for you is that the banks aren't convinced.
Ad. Article continues below.
In fact, NAB's chief economist Alan Oster has described the article's prediction as "garbage".
"The idea that the banks, who might own 20 to 30 per cent max of these apartments, will somehow crash the market is silly," he said.
"To get any sort of problem you've really got to have something going wrong in China and then everybody selling their apartments at the same time. If they do that then it's not an Australian problem, that's a global problem."
ANZ economist Daniel Gradwell also told news.com.au that while there was a risk of rising defaults, "where there's a will, there's a way".
What do you think? Does the warning from the US have you concerned?