How the government plans to make the citizenship test harder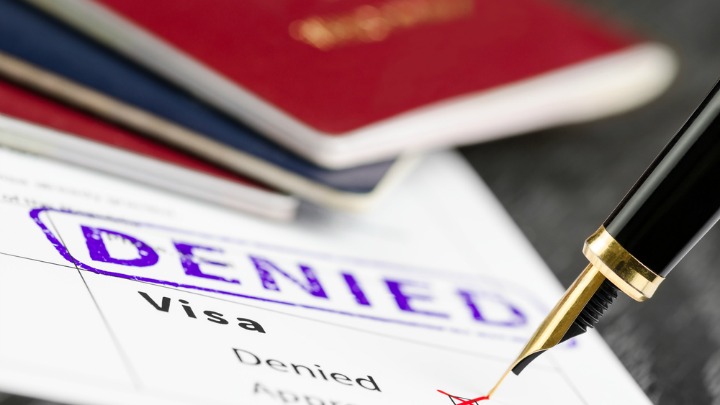 Becoming an Aussie citizen is something that's come under the spotlight lately.
At the moment, if you want to become an Australian citizen you have to sit a 20 multiple choice question quiz on Australian history, society and politics.
Questions include:
What do we remember on Anzac Day?
What are the colours on the Aboriginal flag?
What happened in Australia on 1 January 1901?
What is a referendum?
So, sounds easy right?
Ad. Article continues below.
Well, apparently it's not.
Yahoo7 reports thousands of people have been failing the test each year.
It turns out they are reportedly allowed to sit the test until they pass.
In fact, the report states that one many took 48 attempts at the test before passing.
96% of new citizens in the past four years sat the test three times before passing, while 8000 sat the test four to 10 times.
Ad. Article continues below.
The current test has been slammed by many people over the years, and it's latest critics including Immigration Minister Peter Dutton and One Nation senator Pauline Hanson.
Dutton has raised the prospect of changing the test, and it looks like that will come to a head this year.
He believes it's "a debate worth having".
"The vast majority of people come here and do the right thing… but there is a minority that are on a path way to citizenship who we need to have a closer look at in my judgement," he told 3AW Radio.
So, what would any proposed new test include?
Ad. Article continues below.
Well, Dutton said he would like to see the test focus on people's ability to integrate into Australian society, their willingness to learn English and their employment prospects and whether they will be depending on welfare.
"We've essentially got a multi choice test asking people whether they know different aspects of Australian culture and society," he said.
"But we want people to have a greater, tangible demonstration of the fact that they've embraced Australian values."
Pauline Hanson told Sunrise she supports any change, slamming the current test as "childish".
Ad. Article continues below.
"We are fools. We are being taken by mugs in this country by opening up our doors. We have to get tough on who we bring into this country, because you know what it will all come down to: Our standard of living our way of life and our safety and security," she said.
"I agree with Peter Dutton when he says welfare dependency and language must be paramount in anyone becoming an Australian citizen.
"Welfare dependency is a very big thing. In other countries you have to have a bank statement saying you can support yourself for a certain period of time. You have to havae yor own health care. That shoud be a point as well That you are not going to be a drain on our society.
"And (as for) English. If you can't communicate how can you expect anyone to assimilate into our society?"
So, what do you think? Should there be a change to the citizenship test? Will it change anything?
Ad. Article continues below.