How Prince Harry celebrated his 32nd birthday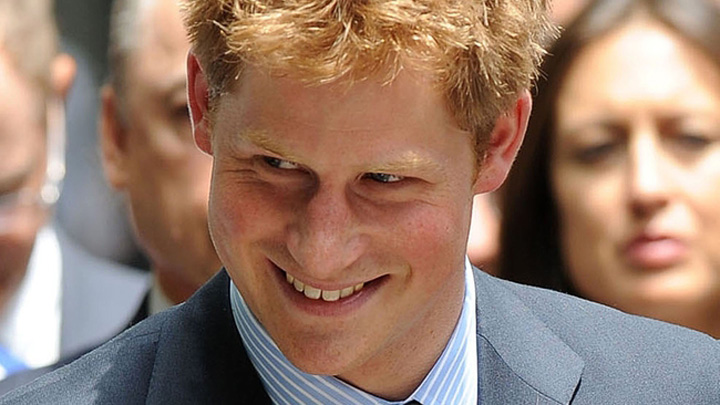 If you missed it, Prince Harry turned 32 on the weekend.
Can you believe he's 32 already?
You might be wondering how he celebrated?
Well, instead of living up to his party boy reputation, Harry chose to spend the weekend with family and friends.
That's right – a party at grandma's!
Ad. Article continues below.
Prince Harry was joined by friends and family including his cousin Princess Eugenie at the Queen's Balmoral Castle on the weekend.
Also on the guest list was the new British Prime Minister Theresa May, who traditionally spends a weekend with the Queen in September.
So, what does a royal birthday party involve?
Apparently, the Royal Family's favourite past time – hunting.
The party guests took to the Scottish highlands of the Queen's estate for a traditional hunting weekend.
Ad. Article continues below.
Despite his weekend birthday celebrations, Prince Harry is back to work in Scotland this week – paying more homage to his late mother Princess Diana's legacy.
He'll visit the Diana Award – a charity set up to honour Princess Diana – in Aberdeen.
It's the first time he's been involved with one of the charity's event on his own.
The visit will include a meeting with 60 young Scots, being trained as mentors in schools.
The charity's chief executive Tessy Ojo said everyone could identify with Prince Harry.
Ad. Article continues below.
"He is like the boy everybody knows, in some sense," she told PEOPLE.
"Everyone identifies with him, they can identify with various aspects of his life."
"It's important that young people have good role models – and it is best if they are from their age group or just a little older.
"With Harry just in his 30s, he is a great role model to inspire that generation.
"It is great to see both princes play hugely active and public role with the Diana Award and pushing the causes we espouse."
What do you think of Prince Harry's birthday celebrations? How would you party if you were a prince?