How long do Pauline Hanson and Derryn Hinch have in parliament?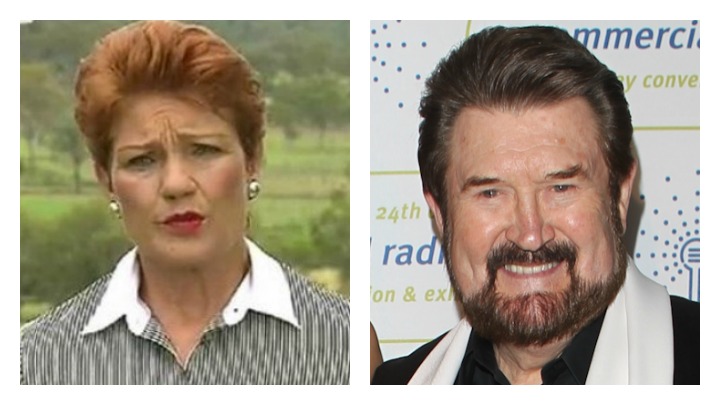 You rarely see opposing members of government agree, but a deal between finance minister Mathias Cormann and Labor's senate leader Penny Wong, only four of the 11 crossbench senators and only three of nine Greens will see out a six-year term in parliament.
What that means is that seven crossbenchers and six Greens will face re-election within three years at a half-Senate poll, and if they want to retain their seat they'll need to double their vote!
Who then will go all the way?
You'll have six years of Pauline Hanson, Jacqui Lambie and Nick Xenophon, that's for sure and all because they scored such a high vote at the July election.
Under the Constitution, six-year terms are given to six of the 12 members elected from each state following a double dissolution, while the other six will be given three-year terms.
Ad. Article continues below.
This means that Derryn Hinch only has three years before he faces re-election.
"It's the fairest way and reflects the will of the people expressed at the election," Cormann tells The Weekend Australian.
Wong told the newspaper that Labor supported the Government's proposal to allocate senators' terms to the order in which they were elected in each state saying, "This is consistent with the Senates previous practice following double dissolution elections and reflects the will of the voters."
Previously, Hinch threatened legal action if he was pushed to take a half-senate term, but told the ABC that he would avoid doing so in order to "save money for my campaign".
The three Greens to receive six-year terms were Richard Di Natale, Peter Whish-Wilson and Scott Ludlam.
What do you think of the process of sending voters back to the polls in three years for a half-senate election?