Mike Gibson's death is a message for us all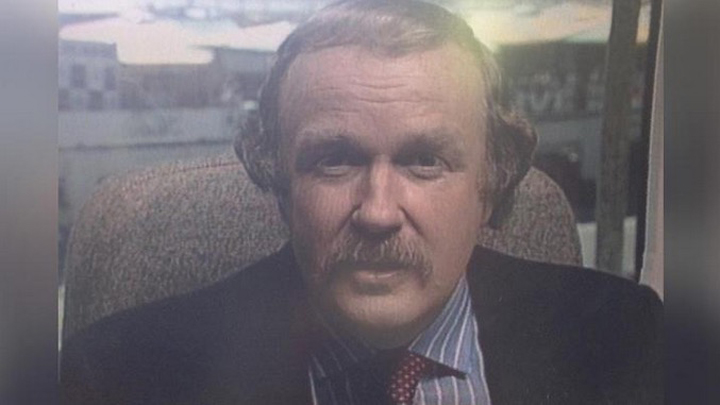 The death of sports commentator Mike Gibson took us all by surprise this week and now, as details emerge about the final years and days of his life, it is a tragic reminder of something we all need to be aware of.
Have you asked your husband recently how he is? Not just superficially, but where it really counts – deep down inside? As Gibson's death demonstrates, the black dog of depression can attack anyone, and many men suffer in silence until it is too late.
What went wrong for "Gibbo", as he was known to his many fans?
On the face of it, he had everything.
The man with the big grin who cracked us up with his funny commentary sprang to fame in the 1980s when he co-hosted the Wide World of Sports.
Ad. Article continues below.
The career that followed spanned 40 years and he became synonymous with sport in Australia. Whenever there was a major event on, there would be Gibbo and his sometimes funny use of adjectives.
But underneath that big smile was a man that suffered from depression.
The satisfaction he got from his work helped him win his battle with the black dog of depression for many years, but when he retired in 2013 and lost part of his reason for living it kicked in, exacerbated by a break-up with his partner and a subsequent property dispute.
The Australian reports he ended his life on Wednesday – aged only 75.
The fact that someone so famous who had so many things to live for – including his five children – is extremely sad. However, it is also a big wake-up call for all of us to look out for the men in our lives.
Ad. Article continues below.
Gibbo is only one of many older men who decide to take their own lives, many of them suffering in silence until it is too late. Some men suffer from depression throughout their lives. For many, it is not an issue when they are working and leading busy lives, but when they retire and that important part of their life is taken from them, it can kick in in full force.
So, how is your man, really? Gibbo's death is a chance to sit down and have a heart-to-heart and find out – and seek professional help if you need to.
You can find some statistics relating to suicide and older men here.
If you or someone you know is experiencing depression or need assistance, you can contact beyondblue here or Lifeline on 13 11 14.
Have you experienced depression – or has your man? Share your thoughts and experiences below.