How does the "new" Woolworths rewards program stack up?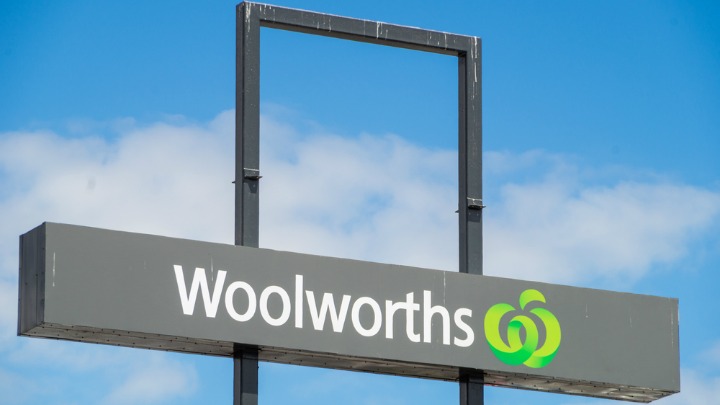 Woolworths has confirmed that they are indeed reinstating their Qantas Frequent Flyer points as part of their rewards scheme after they axe the old program at the end of the month.
However, the third incarnation of Woolworths' troubled loyalty program in 10 months, while an improvement over its terrible previous attempt, will continue to confuse customers and is still not as good as the original scheme it abandoned last year.
The latest revamp will be welcomed by customers because it replaces a system that offered poor value and triggered a backlash against the supermarket giant, mainly over the orange-ticketed items which it was limited to. Woolworths chief Brad Banducci gets praise for admitting the old system was flawed and listening to the feedback from customers who hated the orange-ticket system.
In the "new" scheme, Qantas frequent flyers will get half the points they used to under changes to the Woolworths Rewards program announced today, but the airline says it will be easier to earn points while shopping at the retailer.
Converting Woolworths Dollars into Qantas points will be halved from the current rate of 870 points for every 10 Woolworths Dollars. Under the updated program, shoppers will earn at least 1 Woolworths Point for every dollar spent. Frequent Flyers can opt-in to convert Woolworths Points to Qantas Points with 2,000 Woolworths Points equals 870 Qantas Points, which translates as 0.43 QPs per $1 spent at Woolworths.
Ad. Article continues below.
It's complicated.
Shoppers will earn at least one Woolworths Point for every dollar spent, while frequent flyers can opt in to convert 2000 Woolworths points to 870 Qantas points. This means members earn 0.43 of a Qantas point for every $1 they spend in Woolworths stores.
However, there is more to it than that and Woolworths believes the new scheme is on par with the Everyday Rewards because there is no minimum $30 spend, it now applies to fuel and there are opportunities to earn double points on some categories.
This means shoppers can spend less in stores to earn more Qantas points than before.
However, Australian Business Traveller says consumers will be worse off under the deal than they were under the original Qantas-Woolworths deal. Under the original scheme, shoppers spending $100 could earn 70 Qantas points. Now $100 will only get them 43 points, it says.
Here is a summary from Business Insider Australia of the key features for Qantas Frequent Flyers under the new deal:
· Earn Qantas Points at a minimum rate of 0.43 points for $1 spent at Woolworths Supermarkets, Caltex Woolworths Petrol and BWS.

· Previously, Qantas Points earn on petrol was not available if a fuel discount voucher was used; this has now changed. Members will not earn points at Caltex Woolworths fuel outlets with a Star Mart or Star Shop.

· No minimum spend to earn. (Previously, Qantas Points were only earned on each dollar spent over $30).

· All shoppers earn Woolworths Points, which Frequent Flyers can opt-in to convert to Qantas Points (2,000 Woolworths Points = 870 Qantas Points).

· Frequent Flyers who don't opt-in will receive money off their shopping rather than earning Qantas Points. You must opt-in online (via the Woolworths website) to convert Woolworths Points to Qantas Points.

· Qantas and Woolworths will work to tailor special points offers to Frequent Flyers. (This is in addition to bonus offers available to all shoppers in-store.)

· Members can increase their Qantas Points balance faster by using they use a credit card linked to the Qantas Frequent Flyer program to pay for their shopping.

· All Woolworths shoppers can join the Qantas Frequent Flyer program for free via this page.

· There are some products on which members will not earn Woolworths Points, including gift cards, tobacco and mobile recharge.
What do you think about the "new" scheme?