How do your experiences compare? Passengers' worst flight stories revealed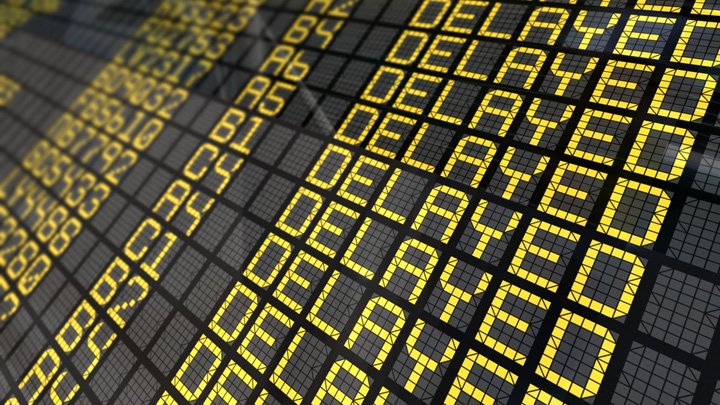 While going on a holiday is one of the most exciting things you can do, unfortunately not everything always goes to plan.
There can be flight delays, lost luggage, lack of information and so on, but these passengers' stories really take the cake.
On discussion website Reddit, users have revealed their worst airline travel story, and some of them are shocking.
One user, Tryns, revealed he was flying on the fateful day of September 11, 2001. "I'm flying from Cedar Rapids, Ioha to Cleveland, Ohio. Just as we are about to board the plane someone in line says something like "a Cessna just crashed into the World Trade Center".
His flight was on its way despite warnings, and had to land at Chicago O'Hare airport, nowhere near his final destination. Luckily some quick thinking after all flights were grounded and all hire cars were taken, was to hire a moving truck and drive it the 350 miles home.
Ad. Article continues below.
Another user said during a flight to Scotland from Australia, "Even though we pre-booked seats, we didn't get the ones we wanted. No biggie – except my husband and I weren't even seated together on one of the legs. For the 15 hour leg, that sucked".
User MikeyBhoy1986 said, "Flying an early morning flight from Schiphol airport in Holland to Greece I think.
We take off and about 15-20 seconds in we get a bird strike on the left engine. I'm sat on the left side around the wing area and suddenly we've got what feels like turbulence and orange flashes flying from the engine. Instead of carnage on-board, everyone is deathly silent and clearly shitting their pants as I was.
After what feels like ages, this all stops and we are flying normally. As far as I remember it took the pilot and crew a lifetime to tell anyone what is going on, but we head out over the sea, dump fuel from the engine and head back to Schiphol.
A short while after landing we're put on another flight and go on to have a great holiday.
Ad. Article continues below.
I now … freak out on flights when anything (and sometimes nothing) happens".
Other users told of having a passenger close by suffering from a seizure, a bag with expensive equipment being dropped, and lost children who weren't escorted by airline staff.
So today, we want to know what your worst airline experience was (without naming airlines). And what has been your best?