How can you make the most of a short trip away?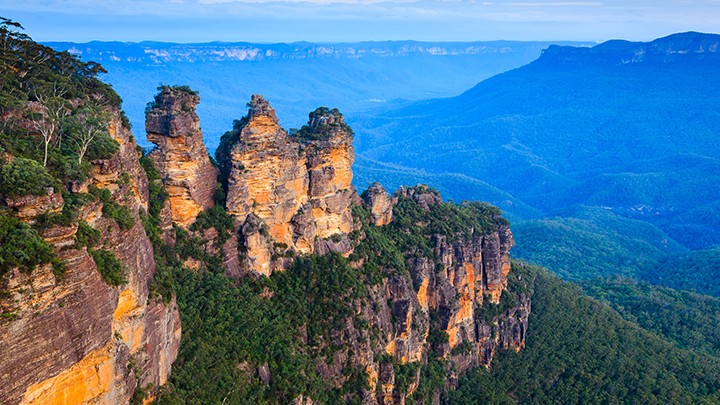 It's natural human instinct to believe a longer holiday is always a better one. Who can argue with having more of a good thing?
But what if you simply don't have the time or budget to up and leave for weeks at a time? What if you simply need a long weekend to recharge and get away from it all?
Thinking back over my own travel experiences, I have come to appreciate that in the long run, time has very little to do with it. I remember my two days in the Daintree Rainforest just as fondly and vividly as my week on Kangaroo Island. Likewise, my sister recently enjoyed a wonderful month in Berlin, but spent just as much time afterwards talking about her brief stopover in Melbourne on the way home.
It's the quality, not the quantity, we'll remember in the years to come.
This is tremendously reassuring for those of us who lack the time or budget to spend weeks away, but still want to seize the moment when we can with a fun local getaway. And now it's easier than ever.
Ad. Article continues below.
From the 11th to 22nd of January, AAT Kings will be discounting their Short Breaks throughout Australia and New Zealand.
With packages starting at just $522 per person, and with up to $545 per couple in savings, this is the perfect opportunity to seize the moment!
These trips – ranging from 2-9 days – are a fantastic way to experience an entire region in a short space of time. Offers include:
Two packed days in Kakadu.
A long weekend exploring the Great Barrier Reef.
A four day gourmet odyssey through Melbourne's food and wine highlights
A trip from Sydney's city highlights to the majestic Blue Mountains
Four unforgettable days through New Zealand's "Middle Earth"
…And much more. Click here to see the full list.
This post is sponsored by AAT Kings. It was written as we feel it delivers important insights into a subject important to the Starts at 60 community. For more information on these Short Breaks, please visit the AAT Kings website.