Horrifying revelation of Marlon Brando's abuse of 19-year-old girl on classic film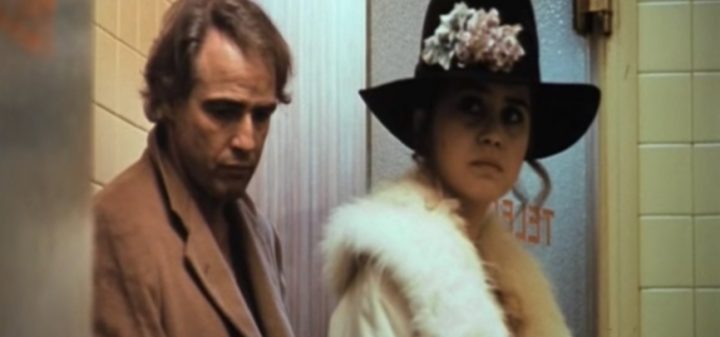 It is a critically acclaimed film that nabbed actor Marlon Brando and director Bernardo Bertolucci Academy Award nominations, but it has been revealed that some of the "method acting" used by Marlon Brando crossed some dangerous lines.
Ad. Article continues below.
The scene in question is when Brando, who was 48-years-old at the time, sexually forces himself on Maria Schneider, who as the time was 19-years-old. While it would be an intense scene at the best of times, the actor and director crossed the line because they didn't tell Schneider that it was going to happen.
In an uncovered interview with the director, he said, "I wanted her to react humiliated". He continued, "I think she hated me and also Marlon because we didn't tell her. I didn't want Maria to act her humiliation her rage; I wanted her to Maria to feel … the rage and humiliation. Then she hated me for all of her life".
After the film, Schneider continued to act but battled depression and drug abuse after. Her life was tragically cut short in 2011 after a battle with cancer. Many celebrities shared their disgust online with many female celebrities saying that this was already well known but that it wasn't taken seriously by the men in Hollywood. In a 2007 interview, Schneider expressed her side of the story saying, "I should have called my agent or had my lawyer come to the set because you can't force someone to do something that isn't in the script, but at the time, I didn't know that. Marlon said to me: 'Maria, don't worry, it's just a movie,' but during the scene, even though what Marlon was doing wasn't real, I was crying real tears. I felt humiliated and to be honest; I felt a little raped, both by Marlon and by Bertolucci. After the scene, Marlon didn't console me or apologise. Thankfully, there was just one take".
This story enters a darker belief system in Hollywood's mistreatment of women. There have been many stories of abuse at the hand of directors towards women with the most famous being Stanley Kubrick's mental torture of Shelley Duvall on the set of The Shining and Roman Polanski's verbal and physical abuse of Faye Dunaway on Chinatown. Both films starred Jack Nicholson, who by all reports didn't approve of the treatment though didn't stop it either.
What do you think? Do you think Hollywood should be held accountable for their treatment of women?