'Horrified' Falkholt crash hero witnesses another fatal accident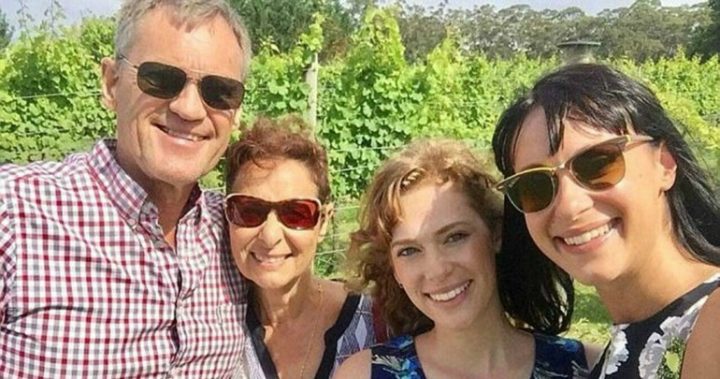 A hero woman who helped pull Home and Away actress Jessica Falkholt and her sister Annabelle from a car wreck has witnessed another fatal car crash, just weeks later.
Jessica's parents Vivian, 60 and Lars, 69, died in the collision on Boxing day while her sister Annabelle, 21, passed away a few days later. Now, it's claimed the actress is still in a "critical" condition, after her life support was turned off this week.
Mother-of-three Lisa Elmas, 44, was one of the first on the scene of the crash, and according to 7 News, she pulled the sisters out of the wreckage. But now, Elmas has witnessed a second horrific crash, this time in Milton on the NSW South Coast.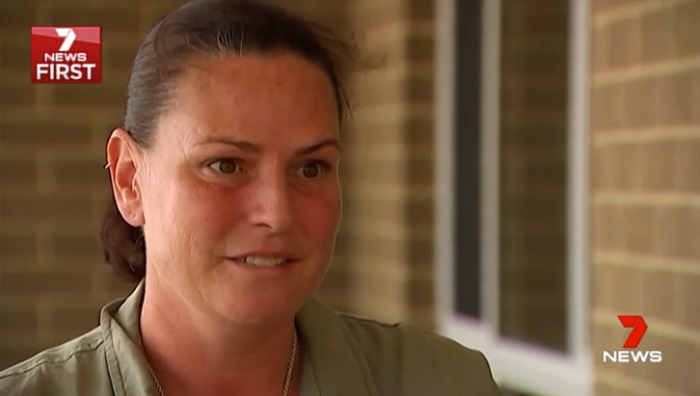 Former Olympian from Iran, Hamid Mobarrez, was left in a serious but stable condition, while his five-year-old son, Eli, is reportedly "critical". Tragically his wife Tamy Mobarrez, 36, died in the crash. Emergency services were already on the scene by the time Elmas found the wreckage.
Ad. Article continues below.
"I just said: 'Oh my god, another head-on', Elmas told 7 News. "It was horrific, I had to turn around and hop out of the car." Elmas has now pleaded with motorists to slow down on the roads and take care, especially during the holidays and in "rural areas that are busier than normal."
An important message about how you see Starts at 60 on Facebook
The family's car reportedly crashed into a Volvo travelling in the opposite direction. The driver of the Volvo is believed to be in hospital too. 
"The investigation is still in its infancy, so all those lines of enquiry will be investigated," Inspector Katie Orr told reporters. Police are also calling for witnesses from the crash to come forward.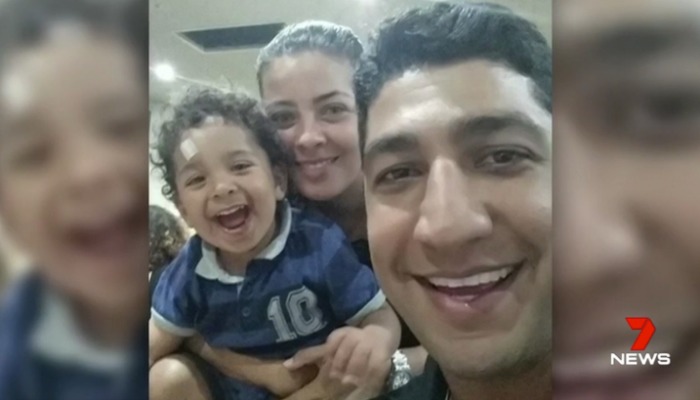 It comes after Jessica's life support was turned off this week, just a day after her family were laid to rest in a joint funeral. However, she reportedly remains in a "critical" condition.
Read more: Falkholts laid to rest in emotional service as Jessica clings to life
Hundreds of mourners attended the family funeral at Saint Mary's Church in Concord, Sydney to say their final goodbyes. During the service, Vivian's brother Paul Ponticello gave a heartfelt eulogy. He also thanked members of the public who tried to save his loved ones after the head-on collision.
Ad. Article continues below.
"It's a day that will be difficult to erase from our memory," the Daily Mail reports Paul saying of the tragic accident. He also spoke of his anger and confusion over his family members' tragic ends, saying that "their lives on this earth ending on a highway makes absolutely no sense".
He added that Lars was a safe driver, even revealing that the family had their own term known as the 'Lars Factor' that they'd use to describe his caution when driving. "The irony of this tragedy is that Lars was such a careful driver," Sydney Morning Herald reports him telling mourners at the service.
You can now find all our latest news in our News Junkies Club – Australia here.
Do you have a message for Jessica or Hamid Mobarrez and his son?