Horrific bullying incident sees child killed because of allergies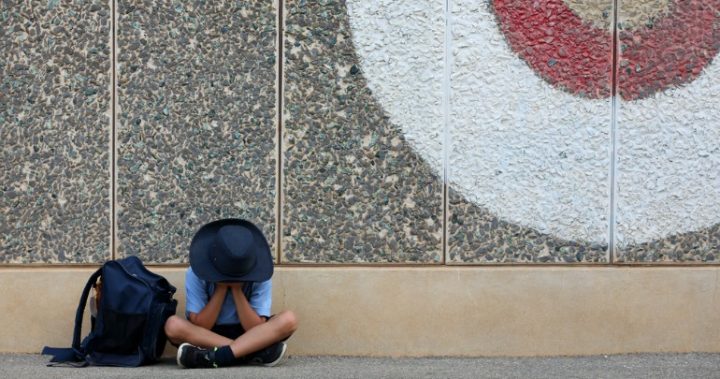 A young boy in the United Kingdom has died after school bullies triggered a deadly allergic reaction.
Different appearance, a "strange" accent or unusual behaviour – if a bully can find a reason to ostracise you, they will. But now a new method is on the rise: allergy bullying.
The deplorable actions have already cost one boy his life: this month, Karanbir Cheema died at the age of 13 after bullies exposed him to a cheese sandwich.
Amarjeet Cheema, Karan's father, says his son was "good at avoiding" the dairy products he was allergic to.
What happened is not clear at this stage; witnesses have delivered varying stories, with some saying that a piece of cheese was shoved down Karan's shirt, while others believe a piece of cheese was flicked at Karan's mouth.
Ad. Article continues below.
After the incident, Karan was administered his prescribed antihistamine.
"I was at the school within half an hour," Amarjeet says in an article from The Sun.
"When I arrived, he was collapsed – not breathing. He was already on the trolley."
Unfortunately, this is not an isolated incident. A recent report revealed that Australian school-aged children with allergies are more likely to be bullied.
"Some individuals have reported being bullied because of their allergies, whilst others have reported specific allergy-related-bullying, such as being touched with foods that they are allergic to or having their food being intentionally contaminated with an allergen," an abstract from the report reads.
Ad. Article continues below.
While bullies may find these antics amusing, anyone who suffers from an extreme allergy could go into anaphylactic shock and find themselves in the same position as Karan. It's a game of life and death that needs to be stopped before it claims another victim.
Karan spent 12 days in intensive care before dying at a London hospital this week.
"We were so proud of him," Amarjeet says. "He was a bright, bright boy. He was kind and gentle. We are just devastated."
What do you think of this new bullying technique? What can be done to stop it?