Honestly Tony, this won't hurt a bit!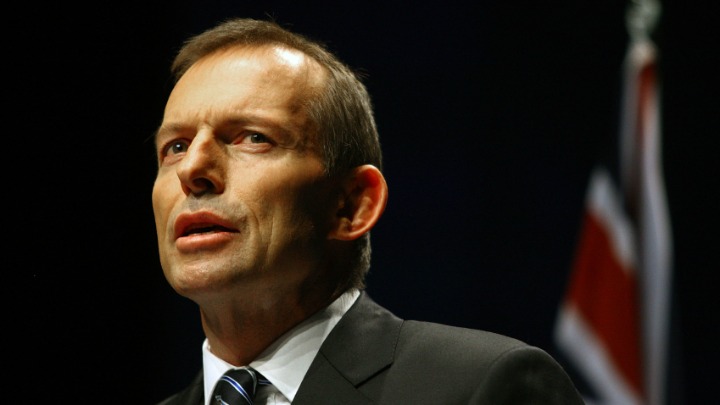 The Prime Minister finds himself quite alone this morning, and it's cold up there on the moral high-ground. Especially when a bit of seismic activity has shifted the landscape and one's high-ground is overshadowed by another. But wait, it gets worse…
There's Tony Abbott's gay sister congratulating him on a decision he hasn't yet made and saying she'll be married to her partner by Christmas.
"To think that this reform comes under the prime ministership of Tony Abbott … I think it's entirely appropriate that it would come under the prime ministership of Tony Abbott," Christine Forster told ABC's Lateline.
"At the end of the day I'm sure he will understand that this is good and fair for everybody and it will be great for Australia".
Hang on a second there, sis, one might hear the Prime Minister say, but I haven't said yes yet!
Ad. Article continues below.
The Prime Minister this week said there needs to be bipartisan support for the legalisation of gay marriage in Australia, but he is one of the last sticking points in the debate.
Ms Forster, who is a a Liberal Councillor for the City of Sydney, said she does not think her brother's personal views on the issue have changed, but that she did not think he would vote against the change.
For Tony, it seems it's battle over and, quite frankly, it's about time. If gay marriage is allowed in Australia it will make very little difference to the lives of the vast majority of the Australian population. But to those gay and lesbian couples who have been waiting, it will be a historical victory, there will be much celebration and then… life will carry on.
As for Tony, there will still be wars to fight, beers to slam down and an election to face. So come on Tony, let's have it shall we?
Ad. Article continues below.
Do you think Tony Abbott should overcome his objections to gay marriage and let us all get on with life?