Holding our breath and hoping for William Tyrell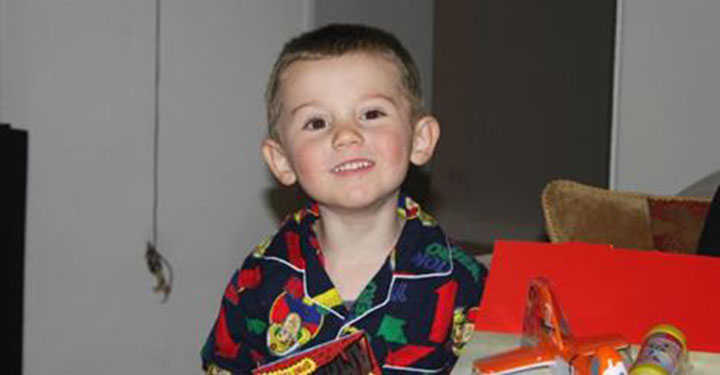 The family of little William Tyrell are firmly on the edge of their seat today after the Police have revealed last night that they are investigating the potential of a paedophile ring in operation in the area that William Tyrell disappeared.  It breaks all of our hearts to consider this awful thought that an innocent young child might be exposed to such horror.  And it brings back the debate of whether there should be a national register for paedophiles so people who are in the area of them can know about it, and work harder to keep their children safe?
"If somebody has him and if he is alive … I want him to be safe, I want him to be feeling loved and I want someone to be looking after him … because to imagine that something else is going on … we can't live a life like that," his mother said in an emotional video that was broadcast on national television and many major websites last night.
Derryn Hinch has long-crusaded the fight against sex offenders living in our suburbs anonymously, and has even spent two jail terms considering the punishment from disclosing their names and whereabouts.  Whilst there is not conclusion by police at this time that this what has happened to Tyrell, it is something that sits at the back of all our minds now as we hope this new lead can bring him home alive and safe.
Western Australia have only recently released their statewide Sex Offender database, which is the first of its kind in our country.  The Community Protection Website, allows users to find the name and photo of any serious repeat sex offenders living in their area.  But one researcher who has conducted a study into the effectiveness of such schemes thinks it may provide false comfort and "There is a risk that if someone searches on the website and finds no offenders listed in their area it could lead to the assumption that there are no offenders nearby," she said.
Ad. Article continues below.
For legal reasons, Tyrells parent shave not been able to be identified, so they speak on video in the shadows, with their faces masked by darkness but our prayers are with them today.
Much of the discussion on social media is about why the parents are being kept anonymous as they make their pleas.  But what do you think about William Tyrell's disappearance and its potential correlation with the paedophilia world?  Would a national register have potentially helped?  Share your thoughts today. 
William Tyrell disappeared from his grandmother's home on Benaroon Drive at Kendall, on the NSW mid-north coast, in September last year.
The house is across the road from the Kendall State Forest, about 35 kilometres south of Port Macquarie.   Police believe he was abducted and hold grave fears for his safety.