Hillary Clinton's unexpected early birthday present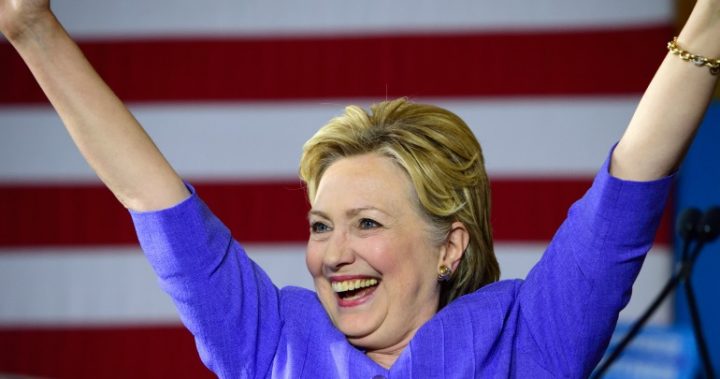 When you head out to a concert you're looking to kick back and enjoy the show, switch off from the challenges of life, and maybe (just maybe), if you are Hillary Clinton, forget for a couple of hours you are in the running to be the first female elected president of the United States.
It came as quite a surprise then that Clinton, attending an Adele concert in Miami recently, received an endorsement from the singer and was completely taken aback.
Hillary Clinton is said to be a massive Adele fan (why else would you get tickets to go to her concert…?) and Entertainment Weekly reports she was quite touched by the pop singer's gesture.
With her birthday on October 26, it was quite a birthday present for the US presidential candidate, and she took to Twitter to express her gratitude to the singer.
That was quite a birthday surprise, @Adele. Loved the show last night! -H https://t.co/2QJ76wABh0

— Hillary Clinton (@HillaryClinton) October 26, 2016
Ad. Article continues below.
In an interview with SiriusXM's Mark Thompson, Clinton discussed openly what it was like to receive such an endorsement.
"I feel really grateful… I went to the Adele concert after we finished our day of campaigning in Florida and I was stunned and thrilled because I'm a huge fan of hers and it meant a lot to me that she said something positive," Clinton says.
What's the best surprise you've had for your birthday? Share your stories with us.