Hillary Clinton urged to demand vote recount after hacking evidence found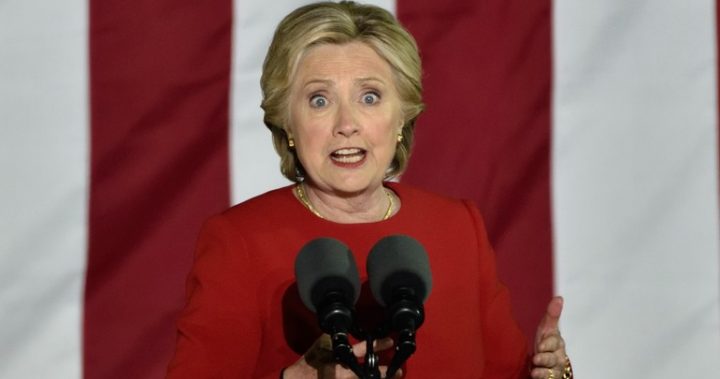 It's been more than two weeks since Donald Trump surprised the whole world by winning the US election to become America's 45th president. But now, it looks like Trump's journey to the White House won't be such an easy one. Now, electoral lawyers and computer scientists have claimed to have found strong evidence that the election results in Wisconsin, Michigan and Pennsylvania may have been manipulated or hacked and Hillary Clinton is being urged to demand a recount. The group, which includes the director of the University of Michigan centre for Computer Security, held a conference call last week with John Podesta, Mrs Clinton's campaign manager and campaign counsel Marc Elias to make their case, the New York Magazine has reported.
Clinton has now been advised to ask for recounts to be done in three swing states won by Donald Trump – Wisconsin, Michigan and Pennsylvania. The group presented evidence that indicated in Wisconsin Mrs Clinton had received seven percent fewer votes in counties that relied on electronic voting machines compared with those that used optical scanners and paper ballots.
The scientists estimated that extrapolation of the findings indicated the then Democratic nominee who lost the state by 27,000 votes may have been denied up to 30,000.
The group doesn't claim to have found proof of hacking, but argues their evidence merits an independent review, reports the Australian.
Mr Trump won 290 Electoral College votes to Mrs Clinton's 232, with Michigan's 16 votes left unapportioned because the race was too close to call.
Ad. Article continues below.
For Mrs Clinton to win the Electoral College, she would have to win Michigan's votes and overturn the results in Wisconsin, which has 10 Electoral College votes and Pennsylvania, which has 20.
However Mrs Clinton has only days left in which to challenge the results. The deadline to file for a recount in Wisconsin is Friday, in Pennsylvania it is Monday and in Michigan it's next Wednesday. Whether Clinton will call for a recount remains unclear.
A Clinton adviser told The New York Magazine the White House didn't want her to challenge the election result, because it was focused on a smooth transition.
But that hasn't stopped her supporters from pushing the issue. Many have taken to social media to urge supporters to put pressure on the US Department of Justice.
RT: #Demand Democracy#SwingStatesRecount
Call DOJ 202-514-2000
Press 4
Leave Msg
2 Minutes Of Your Time Can Elect #HillaryClinton #RECOUNT

— PoliticalMaven (@blondediamond99) November 23, 2016
Ad. Article continues below.
We must blast the phones tomorrow. Someone needs to tell #HillaryClinton to request the recount. https://t.co/osEMBWe1Qj

— Imagine (@PennyFate) November 23, 2016
#ThisIsUs lawyers urging Clinton campaign to call for a recount in 3 swing states won after finding "persuasive evidence" of vote hacking.

— Mourning For America (@SFL4Hillary) November 23, 2016
Do you think it's important that a recount is done? Or should Clinton let Trump take the White House and move on?