Hillary Clinton reveals how she's been coping with election loss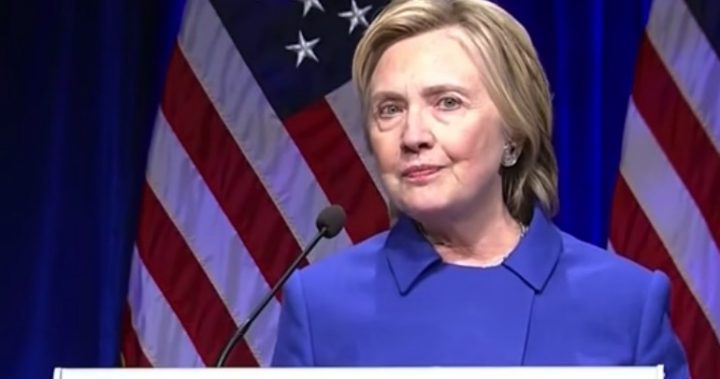 You've all seen, heard and read plenty about Donald Trump in the past week since his US election win.
But Hillary Clinton on the other hand has been quiet.
Since her concession speech a week ago, she's hardly been seen or heard from.
Today Clinton made her first speech since then, opening up about how she's been coping since she lost the election.
Ad. Article continues below.
She told the crowd at the Children's Defence Fund's Beat The Odds Gala that "it wasn't the easiest" for her to appear publicly since the loss.
"I will admit, coming here tonight wasn't the easiest thing for me," she said.
"There have been a few times this past week where all I wanted to do was curl up with a good book and our dogs and never leave the house again."
Read more: Hillary Clinton opens about "painful" defeat
So, what about the election?
Ad. Article continues below.
Well, Clinton also spoke about the election, acknowledging she was "deeply disappointed" in the result.
"I know many of you are deeply disappointed about the results of the election – I am, too, more than I can ever express," she said.
"But as I said last week, our campaign was never about one person or even one election.
"I know this isn't easy. I know that over the past week a lot of people have asked themselves whether America is the country we thought it was.
"The divisions laid bare by this election run deep. But please listen to me when I say this: America is worth it. Our children are worth it. Believe in our country, fight for our values and never, ever give up."
What do you think of Hillary Clinton's speech? Have you ever wanted to "never leave the house again"?