Hillary Clinton refuses medical test despite this unusual eye movement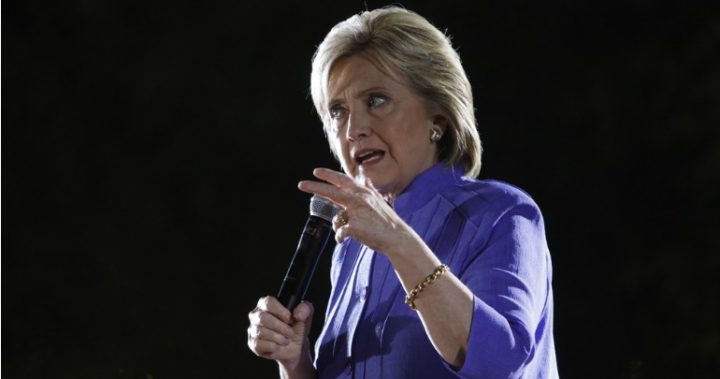 During her recent speech in Philadelphia, Hillary Clinton exhibited abnormal eye movements and they were not photoshopped. Her eyes did not always move in the same direction at the same time sparking claims she has a problem with her left sixth cranial nerve.
Despite the odd eye movement that has gone viral on social media, Hillary Clinton is ruling out taking a neurological test.
"There's no need for that," Clinton said when she was asked if she would take the test.
"I'm very sorry I got pneumonia," Clinton shot back with a laugh. "I'm very glad that antibiotics took care of it. And that's behind us now."
She continued: "I've met the standard that everybody running for president has met in terms of releasing information about my health."
Ad. Article continues below.
Watch the video here…
Do you think politicians need to be transparent about their health condition?