Hillary Clinton opens up about "painful" defeat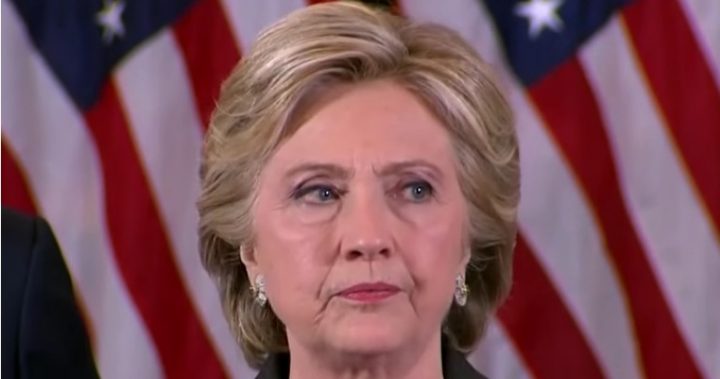 As you slept overnight after hearing the news of the US election result, Americans were waking up to the first day of a new era in history.
Among them was Hillary Clinton, the democratic candidate, who finally addressed her supporters at a hotel in New York City.
So, what did she have to say?
Ad. Article continues below.
Well, Clinton told the crowd she hoped Donald Trump would be "a successful president for all Americans".
"This is not the outcome we wanted or we worked so hard for, and I'm sorry that we did not win this election for the values we shared and the vision we hold for our country," she said.
"This is painful and it will be for a long time.
"But I want you to remember this: Our campaign was never about one person or even one election. It was about the country we love and about building an America that's hopeful, inclusive and big-hearted."
"Donald Trump is going to be our president. We owe him an open mind and the chance to lead."
Ad. Article continues below.
Her calls for unity were echoed by serving president Barack Obama, who will continue in the White House until Trump takes over in January.
In his first speech since the result was announced, Obama called for Americans to remember "that we're actually all on one team."
"We're not Democrats first; we're not Republicans first. We are Americans first. We're patriots first. We all want what's best for this country," he said.
"We are now all rooting for his (Trump's) success in uniting and leading the country. The peaceful transition of power is one of the hallmarks of our democracy, and over the next few months, we are going to show that to the world.
Ad. Article continues below.
"I'm confident that this incredible journey we're on as Americans will go on," he said. "And I'm looking forward to doing anything I can to make sure that the next president is successful in that. I've said before I think of this job as being a relay runner. You take the baton. You run your best race. And hopefully by the time you hand it off, you're a little further ahead; you've made a little progress. And I can say that we've done that, and I want to make sure that hand-off is well-executed because, ultimately, we're all on the same team."
What do you think of the speeches by Clinton and Obama? Do you think the US can unify behind their new president?