Hillary Clinton goes viral after baring all in emotional Facebook post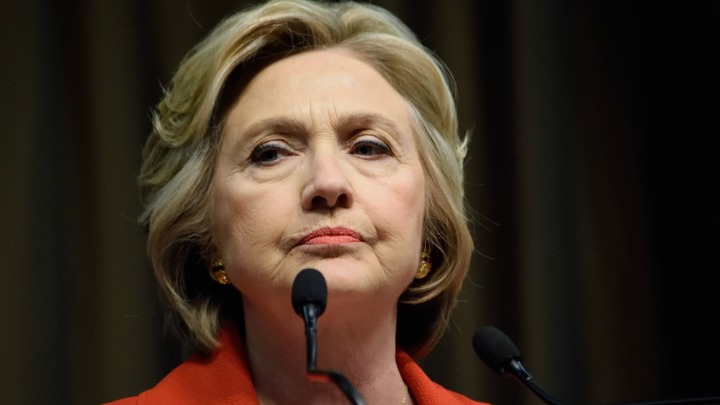 She's been criticised for years for being "uncaring" and "cold", but it turns out there's a reason Hillary Clinton holds back on her emotions.
In a revealing post for popular Facebook page, Humans of New York, Hillary shared the very personal reason she has remained "aloof" and "unemotional" in the public eye.
"I was taking a law school admissions test in a big classroom at Harvard. My friend and I were some of the only women in the room. I was feeling nervous.
"And while we're waiting for the exam to start, a group of men began to yell things like: 'You don't need to be here.' And 'There's plenty else you can do.' It turned into a real 'pile on.' One of them even said: 'If you take my spot, I'll get drafted, and I'll go to Vietnam, and I'll die.'
"But I couldn't respond. I couldn't afford to get distracted because I didn't want to mess up the test. So I just kept looking down, hoping that the proctor would walk in the room.
Ad. Article continues below.
"I know that I can be perceived as aloof or cold or unemotional. But I had to learn as a young woman to control my emotions. And that's a hard path to walk. Because you need to protect yourself, you need to keep steady, but at the same time you don't want to seem 'walled off'."
So is everyone being too hard on Hillary?
One of the biggest criticisms she has always faced is that she's not relatable enough and where he male opponents are viewed as passionate, she is viewed as aggressive or shrill.
Even after being subjected to public scandal after her husband Bill was caught cheating on her, many people failed to sympathise with her and actually blamed her for the incident.
Ad. Article continues below.
And how many women out there can relate to that?
The post has been viewed millions of times and garnered thousands of shares and comments from both supporters and detractors.
What are your thoughts? Do you like Hillary Clinton? Can you relate to what she's talking about?