Hillary Clinton cries tears of laughter on Ellen show appearance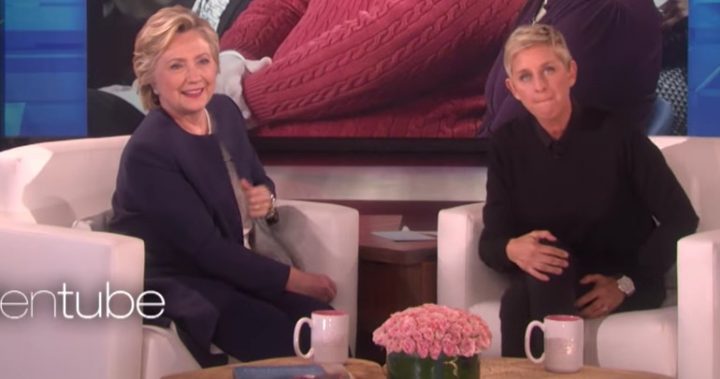 Hillary Clinton stopped by the Ellen show today to have a chat with the host and hilarity ensued!
The two spoke about the election, Donald Trump and the now infamous debate before Ellen moved the topic over to Hillary's dance moves.
Hillary became somewhat of a social media hit after she reacted to one of Donald's jibes by doing a little 'shimmy' on stage.
Ad. Article continues below.
Hillary said that ever since, she's been inundated with requests to do the shimmy every time she's made a public appearance.
It didn't take Ellen long to move the conversation to a moment from the debate she wanted to show Hillary again and when she rolled the tape the Democratic nominee couldn't stop laughing.
The video had the whole audience in stitches and Hillary practically ended up doubled over in laughter.
Take a look and tell us if it gives you a laugh! Do you have moves like this?
Are you a fan of Ellen? Was the dancing debate more entertaining than the real thing?