High Court makes final ruling on Rod Culleton's future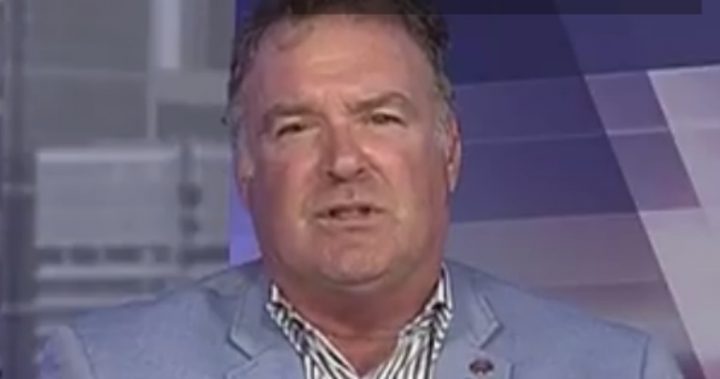 They say there's never a dull moment in politics – and they're so right!
No doubt you've been following or at least heard of the case of former One Nation senator Rod Culleton, whose candidacy as a senator has been before the High Court since late last year.
It all stems from an incident in 2014 between Culleton and a tow truck driver in 2014, which led to the former Senator being charged with larceny.
The charge was still hanging over his head at the time he stood for election in July last year, and was annulled in August – the month after he was elected – when he pleaded guilty.
Culleton's eligibility to be a senator was referred to the High Court by the Senate in December, because apparently under the Constitution you're not eligible for election if you've been convicted of a crime and you're awaiting a sentence.
Ad. Article continues below.
And now, finally, the High Court has made its final ruling.
The High Court has determined the former One Nation senator, who split from the party in December, was not eligible to be a senator at the time he was elected.
So, what does that mean?
Well if you're from Western Australia that means you're about to get a new senator.
The High Court unanimously decided ordered a recount of votes in the state, taking any votes for Culleton out of the equation.
Ad. Article continues below.
You might be wondering who will take his place?
Well, it's being widely tipped that One Nation secured enough votes above the line for the second candidate on the ballot paper to be elected.
And that candidate is none other than Culleton's brother-in-law Peter Georgiou.
Pauline Hanson is celebrating the news, and it seems she is confident Georgiou will be Culleton's replacement.
"After meeting Peter and getting to know him, it is clear he is a dedicated, hardworking man who believed strongly in the principles of One Nation," she said in statement.
Ad. Article continues below.
"One Nation is united in our excitement at the prospect of working with Peter Georgiou and honestly, I couldn't be happier.
And she took a parting stab at Culleton too.
"It looks like One Nation and Western Australia will be getting a significant Senator upgrade."
PRESS RELEASE: Pauline Hanson's One Nation Welcomes Peter Georgiou to the Team. #auspol pic.twitter.com/hFqnP4U7VS

— Pauline Hanson (@PaulineHansonOz) February 2, 2017
Ad. Article continues below.
So, what does Culleton think? 
Well, he hasn't made any statements yet… but early this week he was vowing to fight for his position in the Senate.
Whatever happens, it's being reported the High Court's decision is final – and Culleton's former seat will be empty when parliament resumes next week.
What do you think of the whole saga? Are you glad it's finally over? Do you agree with the High Court's decision?
Ad. Article continues below.