He's a poet and we didn't know it: Clive Palmer to headline poetry festival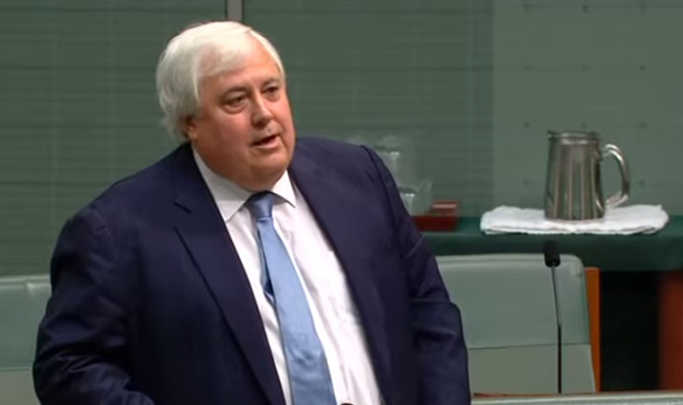 It's clear Clive Palmer wears many hats: mining magnate, politician, social commentator, media personality, dinosaur owner – but now, Mr Palmer can also add poet to that list.
Yes, Clive has been known to dabble in the fine art of poetry and is set to headline the Queensland Poetry Festival. And no, this is not a joke.
Back in 1981, Mr Palmer published a book called 'Dreams, Hopes and Reflections', of which he will read from at the festival this month.
Annie Te Whiu, the festival's co-director, said Mr Palmer was on the event's must-have list after he read poems on the ABC program Kitchen Cabinet.
"It's really about intrigue – how does a poet become a multi-millionaire mining magnate? What journey does that take?" she told Fairfax.
Ad. Article continues below.
"Plus he just seems like a particularly open person, I think we're going to get some really honest answers out of him.".
The anthology was published when Clive was 26, and under the name F. Clive Palmer, in case you wanted to find it.
Ms Te Whiu said the MP's requests for the panel session were a lecturn and a helicopter pad… only joking".
Tell us, does this shock you at all or do you think it's good to see politicians and millionaires as everyday humans? Would you read his poetry?