Here we go again: is Tony being ousted?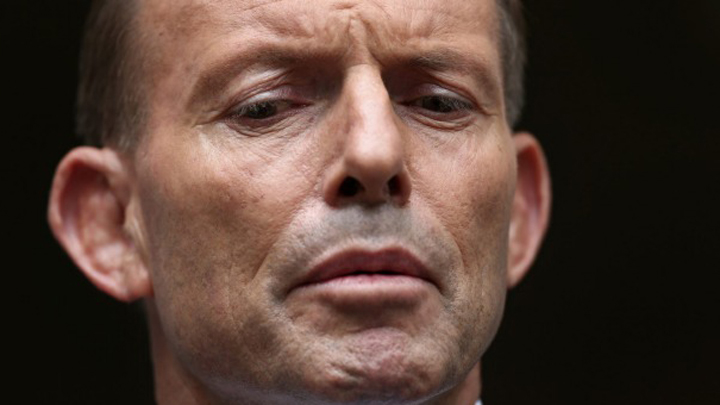 It's just another day in Australian politics: tempers are flaring and no one is sure what's going on. Rumours have been swirling that Tony Abbott could be given his marching orders soon, despite a spill motion being ruled out 3 weeks ago.
Ad. Article continues below.
In New Zealand today, Foreign Minister Julie Bishop denied that the PM would lose his job and told reporters, "These are hypothetical questions and this is all based on speculation and rumour. I've not seen any source attributed to any particular member or minister. So it's hypothetical, it is speculation, I don't intend to add to it".
Ms Bishop has abruptly tried to put an end to leadership spill speculation by saying both she and Mr Abbott are trying to focus on their respective jobs. She said, "I'm getting on with my job as Foreign Minister. The Prime Minister is getting on with his job as Prime Minister. We urge our colleagues to focus on the interests and the concerns of the Australian people. That's what we were elected to do". But is she trying to dodge the subject?
With the looming March 28th NSW state election, SMH reports that some Liberal MPs are nervous about the results because of Labor's unexpected victory in QLD, despite current NSW premier Mike Baird's popularity. Liberal MPs are growing increasingly aware that the Liberal Party across Australia is losing trust and quick, because of Tony Abbott.
There have also loud whispers that Malcolm Turnbull is getting set to take over leadership, but he continues to deny it, telling the media, "I'm a Member of Parliament so I talk to my colleagues all the time…I'll leave you guys to speculate about all that stuff". There are reports that he has sufficient numbers to challenge Mr Abbott…but it seems time will tell.
Do you think there'll really be another leadership challenge? Would you get behind Malcolm Turnbull if he were PM?