Help find Michelle: The world is no place for an 11 year old to run away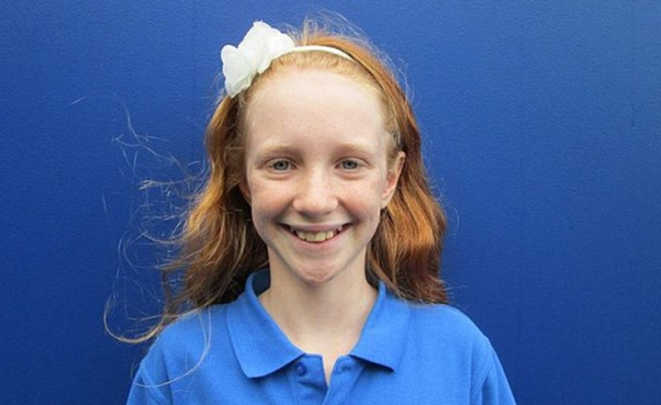 11 year old Michelle Levy left the family home in Bondi after an argument on Saturday night, and she hasn't been home since.  Today we put the call out to help find her.   As we all know, the world is no place for an 11 year old girl alone anymore.  Running away from home, even for a few hours at the age of 11, just doesn't seem like something that we can view with a lighter level of concern anymore.  Not like it was many decades ago.  Did you ever run away from home as a young person? Even for a very short time?
According to the Daily Mail, Michelle was last seen by her father when she left the family home on Glenayr Avenue in North Bondi at 6.30pm Saturday and since then there has been CCTV footage showing her at Westfield at 7pm on the same night.  Her father Adam Levy has made a heartfelt and emotional plea for her to return.
This is not the first time Michelle has left, but in previous times she always went to her grandparents house.
Running away from home for this generation of children is just not as easy as it was when we were young.  I remember many a time in a heated teenage dispute with my own family storming out, threatening to run away, walking to the local park and then working out "the are my family" and creeping home in my own time.  Even then, nearly 30 years ago, my mother would lecture me about the risks of being in a park after dark and the less savoury people that might be looking for a little girl to take advantage of.
Today, on the week that we commemorate "Day for Daniel" [Morcombe] on the 31st October, we perhaps need to start teaching children a different way to deal with the pressures of life.  Frankly, I don't think the world is safe enough for 11 year olds to run away anymore.
Ad. Article continues below.
Michelle is said to be 150cm tall, with long red hair and blur eyes and freckles.
No matter what the situation in her family home, it seems to me we need to start teaching children that it is safer to stay and work things through than to take the lead of cartoon characters of old who tie up a satchel on a stick and leave when times get tough.
We hope Michelle is found safe and well today…
Did you ever run away from home at a young age?