Helen Mirren's touching tribute to lives lost in horrific WWI battle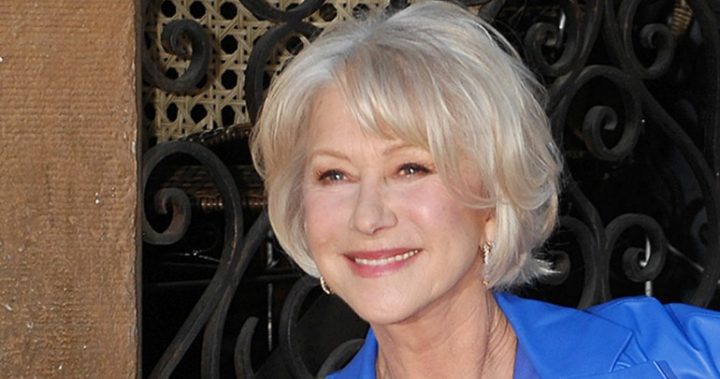 Helen Mirren has been the lead narrator for a special live performance to mark and commemorate the 100th anniversary of the Battle of Passchendaele.
Broadcast as a series of special live programmes for BBC, Mirren was one of several special guests to take part.
The first, broadcast last night, began with a traditional ceremony attended by the Duke and Duchess of Cambridge.
The dame helped tell the story of the war in the Ypres region, through a mix of performances like hers, and music, set to a backdrop of visual projections on the facade of the Cloth Hall during the commemorations. About 275,000 Allied troops and 220,000 Germans died during the battle.
Ad. Article continues below.
Part two of the program will continue tonight, broadcast live from The Commonwealth War Graves Commission's Tyne Cot Cemetery marking first day of the battle. The military ceremony will include music performances, readings and veteran testimony.
Claire Popplewell, Editor of BBC Events, said the two day broadcast, which includes television, radio and online coverage, to to remember those who died in the Battle of Passchendaele. "One hundred years on the name Passchendaele remains synonymous with the inhuman conditions and bloody ferocity of one of the First World War's most horrific battles," Clair Popplewell said.
Those who watched have called the event breathtaking.
Dame Helen Mirren reciting In Flanders Fields, underscored with breathtaking music, the choir joining in. I'm speechless. #Passchendaele100

— Jane M (@jmonballiu) July 30, 2017
Ad. Article continues below.
Helen, who recently celebrated her 72nd birthday, posted this image on Instagram with the comment 'never forget'.
Do you think this is a fitting way to remember so many lives lost?