Helen Mirren stuns in her hottest red carpet look yet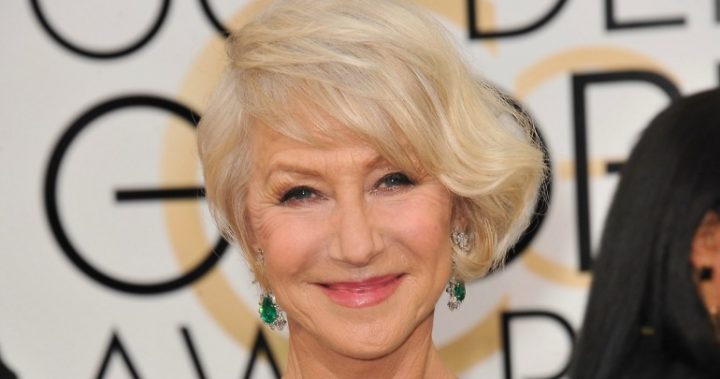 Helen Mirren is no stranger to a show-stopping red carpet number, but her latest effort is being hailed by many as her best look yet.
The gorgeous actress was walking the red carpet for her latest movie and turned heads in a stunning floor-length red dress paired with some seriously cool black boots.
The designer number featured red lace over the arms, with a high neckline and a slit at the back.
She kept her makeup simple with a red lip and tied it all together with some sparkly diamonds. Oh to have makeup artists and stylists on-hand 24/7!
Ad. Article continues below.
She was joined by her husband, director Taylor Hackman, who looked every bit the gentleman in his dark grey suit.
Helen has been out and about lately thanks to the new movie and has spoken about being viewed as a 'sex symbol' at 71.
Thankfully, she seems to have no airs or graces about her and has spoken about the fact that it "takes an army" to get her looking like that for a special event. Phew!
Ad. Article continues below.
While we can't all look as glamorous as Helen every hour of the day, it's nice to see an over 60 woman out there blazing the trail and letting the rest of the world know that it is actually possible to be cool and hip in your 60s and beyond!
Many women over 60 say they start to feel invisible once they reach a certain age, as people start passing them off as 'old' and past their prime.
The truth is though, being 60 and over nowadays is nothing like it was when our parents were our age.
Over 60s now are more active and out there than ever – and if Helen Mirren is anything to go by, we're looking just as hot as ever!
Do you feel good about yourself in your 60s? Are you a fan of Helen Mirren?