Helen Mirren shares photo of herself in the bath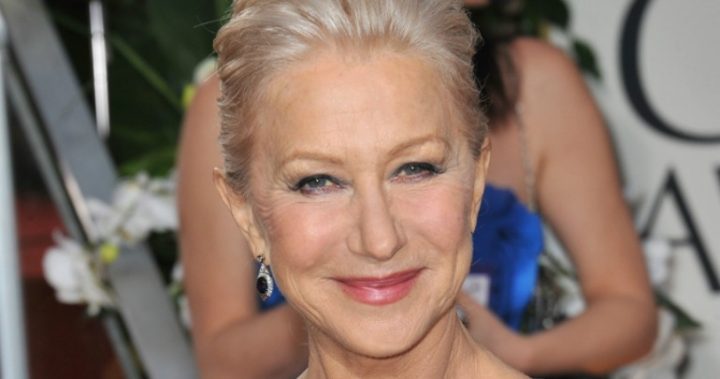 Dame Helen Mirren is regarded as one of the best dressed women in Hollywood, but she's decided to don nothing more than her birthday suit for her latest on-screen effort.
The renowned actress has been trying her hand at social media lately, sharing plenty of candid photos and selfies with her fans around the world.
In fact, she's become so good at it that thousands of young people have crowned her the new Queen of Instagram!
For her latest effort, Helen decided to give people a sneak peak into what she was doing at that very moment – taking a bath.
She uploaded the photo of her ornate marble bathroom, complete with a gold swan on the wall, showing her legs and toes poking out of the water.
Ad. Article continues below.
"Ahh, end of the day in the bath . You cannot overestimate how fortunate I feel," she wrote under the image.
Last week she opened up about the past mistakes she'd made in her life and how her views on ageing have changed as she's gotten older.
"I turned down projects I should have said yes to, done projects I should have said no to, had relationships with people I that I shouldn't have had relationships with, got drunk at times that I shouldn't have got drunk at," she told the Telegraph.
Ad. Article continues below.
"There's been an endless litany of mistakes and missteps, but somehow I've stumbled into being in the right place at the right time."
She also said she's become more carefree and willing to really get out and live life after going through her 50s and 60s.
"The idea of dying young when you're 25 is kind of cool – a bit romantic, like James Dean. But then you realise that life is too much fun to do that. It's fascinating and wonderful and emotional," she said.
"So you just have to find a way of negotiating getting old psychologically and physically."
Do you feel the same way about ageing? Are you happier now than when you were in your 20s and 30s? How do you feel about your 60s?