Helen Mirren reveals what really 'pisses me off' about some movies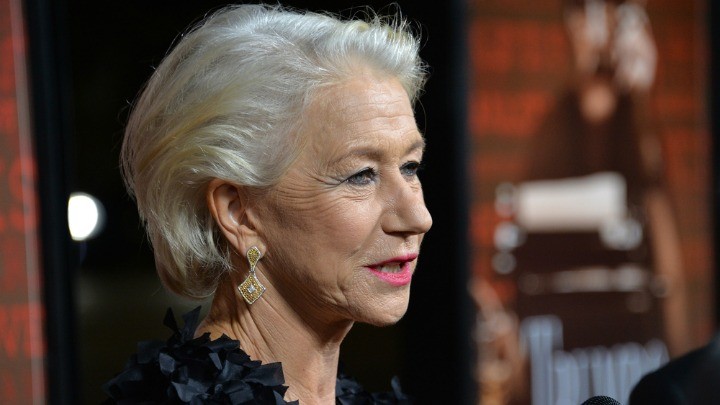 Helen Mirren has appeared on the cover of a special Power of Women edition of Variety magazine.
But it's her strong comments about women in Hollywood inside that has everyone talking.
In a wide-ranging interview with the magazine, Dame Helen spoke about the gender pay gap, a female James Bond and her upcoming role in Fast & Furious 8.
Ad. Article continues below.
And, she revealed the one thing the really gets to her about some movies.
"It still really pisses me off that in many movies, the only time you see more women on the screen than men is still in a swimming pool scene," she said.
"In which case suddenly the world is populated by women in bikinis. And often they're wearing high heels!
"No woman ever wears a bikini and high heels around a swimming pool!"
Despite that, the 71-year-old believes there's been massive progress for women in Hollywood.
Ad. Article continues below.
"Don't worry about the number of roles available for women in drama; worry about the number of roles for women in real life," she said.
"Because as women's profile gets raised in all the arenas in real life — politics, business, the medical professions, science, technology, whatever — the world of drama will inevitably reflect that, and roles for women will get better."
She also revealed one of the biggest changes she's seen throughout her long career.
"The biggest change for me, and the best change, is to seen women on the set, in the crew," she said.
"It wasn't that long ago I saw my first female electrician. And to me, that's really exciting.
Ad. Article continues below.
"That's a really big change, because that was such a macho, male world."
As for the talk about a female James Bond, well Mirren said "anything is possible".
"I think a woman could play, and has and should played, a similar character," she said.
"But I think — Hm, I'm wading into murky waters here, but I wonder if the iconic-ness of James Bond… Maybe I'm wrong.
"I don't want to find myself in the position of those geriatrics, saying women can't play men's roles.
Ad. Article continues below.
"Let's put it this way: There are no rules about anything. Anything is possible."
If you follow Hollywood, you might remember young actress Jennifer Lawrence coming out with strong comments about pay disparity between male and female actors?
Well, Mirren is in her corner.
"I love the fact that women are speaking up. I thought what Jennifer Lawrence did was fabulous," she said.
"I certainly do believe that the influence of the younger energy, the younger understanding, of how things should be, or can be — or actually are, only you guys haven't caught up with it yet — is powerful.
"I would say: Listen to the 20- to 30-year-olds."
What do you think of Helen Mirren's comments? Do you share her views?