Helen Mirren makes daggy jumper look amazing on red carpet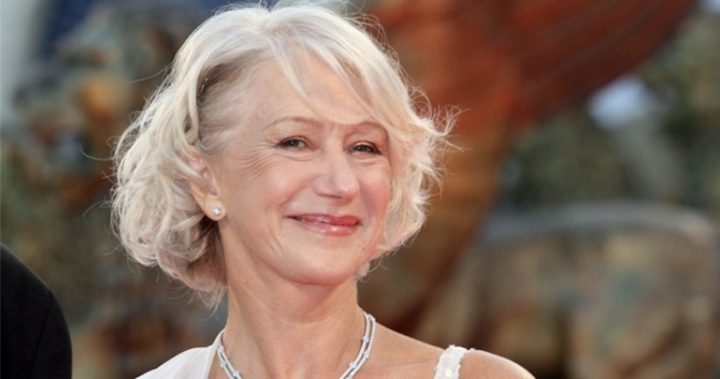 She's no stranger to a bold style choice, but this latest look is one of Helen Mirren's most out there yet.
The actress was appearing on the red carpet with her husband Taylor Hackford for his new movie The Comedian and sported an eye-catching ensemble for the occasion.
Mixing casual with super stylish, she paired a floor-length silver skirt and heels with a simple and slightly baggy jumper.
She finished off the look with plenty of diamonds and a bright splash of pink lipstick for a little colour.
Ad. Article continues below.
While most stars tend to go for extravagant dress for premiers like this, Helen seems to be putting comfort first for a change.
The look won praise from many fans, but others weren't so sure.
"Too pale! She needs colour to stop her looking 'not there!'" wrote one commenter on social media.
Ad. Article continues below.
Others though, thought it was a spot on choice.
"A simple sweater and sparkly skirt? An odd combination but the simplicity works well for her age," said another.
Helen has been accompanying her husband on the red carpet lately, with his film, starring Robert Di Nero and Danny Di Vito, gaining mixed reviews.
What do you think of this look? Are you a fan of this kind of style?