Helen Mirren makes a stunning appearance on Ellen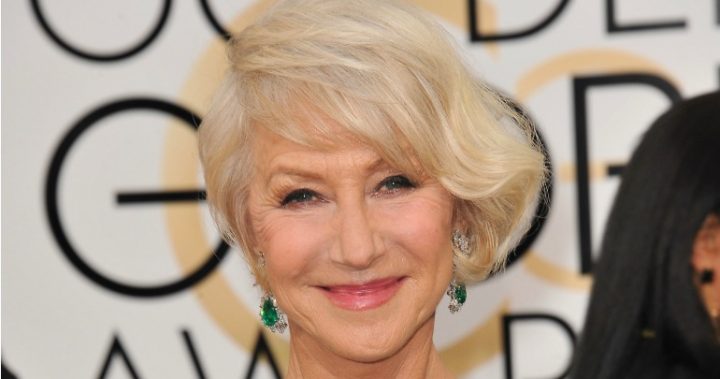 Actress Helen Mirren sat down with Ellen today looking absolutely gorgeous and opening up about her husband Taylor Hackford, who it turns out she didn't think much of when they first met!
Helen was positively glowing has she sat down in the Christmas-themed set in a silver fringed skirt, black turtleneck jumper, and matching black tights and shoes.
She seemed to be in great spirits, chatting and laughing with Ellen about the most annoying thing her partner does.
Helen says she was annoyed with Taylor after their first date because he turned up 20 minutes late!
The Dame said she is a notoriously "early" person and was ready to throw in the towel after his tardiness.
Ad. Article continues below.
Thankfully she gave him another shot and the couple have been together ever since!
Later, Ellen coaxed Helen into playing a game of 'Heads Up' – a game the TV invented, which is similar to charades only at high speed.
After impersonating "a Russian woman giving birth", Helen had to do her best impression of the Queen – something you think would be easy enough considering she won the Oscar for the part.
However, Ellen failed to guess right and thought she was doing an impression of Melania Trump instead!
You can watch all the hilarity below. Are you a fan of Helen Mirren?
Ad. Article continues below.
Do you admire Helen Mirren? Do you like Ellen's show?