Helen Mirren brings back 80s style on the red carpet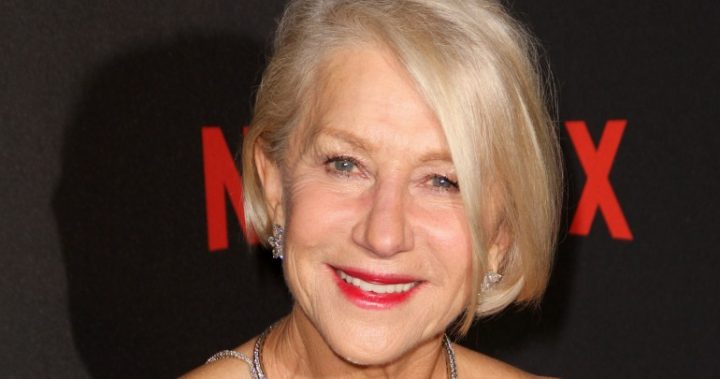 She's known for her elegant style and sophistication and Helen Mirren lived up to her reputation as the epitome of cool at a red carpet event in Los Angeles this week.
Wearing a sleek black suit with a red lace cami underneath, Helen posed up a storm for the camera alongside her husband Taylor Hackford.
While her outfit looked lovely, it was one of her accessories that really got people talking.
The 71-year-old was sporting a type of bag that hasn't been seen much since the 80s: a bumbag!
Ad. Article continues below.
While most people nowadays associate bumbags with tourists and dags, Helen managed to pull off the look and actually make it look cool.
She's long been regarded as a style icon for baby boomers and last year, she said ageing had done nothing to quell her appetite for living life to the full and trying new things.
"The best thing about being over 70 is being over 70. Certainly when I was 45, the idea of being 70 was like, Arghhh!" she told AARP magazine.
"But you only have two options in life: Die young or get old. There is nothing else."
What do you think of the bum bag? Did you used to wear these? Do you still have one?