Helen Mirren admits one regret over getting older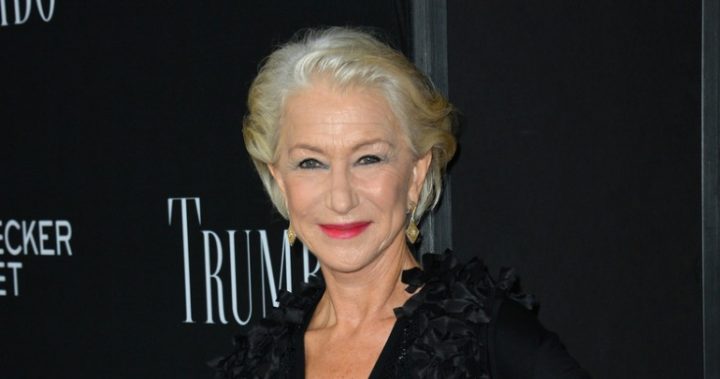 Dame Helen Mirren has publicly disagreed with former Bond Girl Halle Berry who has insisted the role of James Bond should never be played by a woman. 
The 72-year-old icon declared "I'm too old" to play a female Bond despite admitting she would have relished the role in her younger years. 
The prospect of there ever being a lady playing the title role of the infamous British spy has long been a matter of debate and gossip; heightened by the recent casting of Jodie Whittaker as a female Doctor Who. 
"In my youth, that would have been great of course," Mirren told The Daily Telegraph.
"But that time was different; we could never even have imagined a woman playing that role."
Ad. Article continues below.
Mirren also spoke of her success and how she's still grateful to this day.
"Of course, it's wonderful to have success, and the thing I love most about it is economic freedom," she said.
"Coming from a background where there was no money – and if you didn't work, there was nothing to live on – to have bought my own house and to have never been in debt or on welfare is something I feel proud of.
"But there's a part of me that thinks I should have been a struggling artist."
A day earlier, actress Berry said she doesn't think a woman should ever play the role of 007.
Ad. Article continues below.
"I want women to be tough but I don't know if Bond should be a woman," Berry told US program Entertainment Tonight. 
"I mean, that series is steeped in history, you know from Ian Fleming's stories. I don't think you can change Bond to a woman. 
"We can create a new Bond character that's a woman, and give her a new name, based on that theory, but I don't know if Bond should be a woman."
Berry starred as NSA agent Giacinta "Jinx" Johnson alongside former Bond actor Pierce Brosnan in Die Another Day.   
 Do you think Mirren would still make a great Bond?