Heartwarming tale of a pensioner reaching out over the internet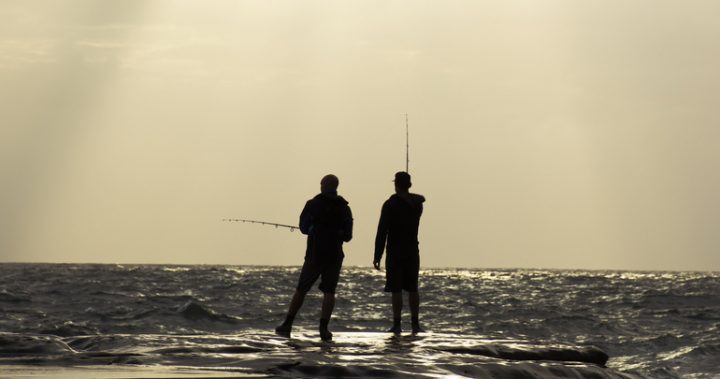 What do you do when you are a widowed pensioner looking for a mate to go fishing with?  Post an ad online.
Adelaide resident Ray Johnstone took to the net to look for a friend to go fishing with.  Posting to the popular classified site Gumtree, Ray took it upon himself to get out there and find a buddy. It's the way he put it that'll make you choke up. He posted,
"My Name is Ray Johnstone Australian Im A Widowed Pensioner who is Looking For A Fishing Mate my previous fishing mate is now deceaced I am a Land Based Fisherman I have all the gear for all types of Fish that is required for Land Based Fishing WHAT I WANT IS A FISHING MATE IN A SIMILAR POSITION TO MYSELF WHO ALSO WANTS SOMEONE TO GO FISHING WITH I AM WILLING TO SHARE ALL COSTS EG> PETROL BAIT AND SHOULD YOU HAPPEN TO OWN A BOAT WILLING TO PAY ALL RAMP FEES BUT HAPPY IF YOU ARE ALSO A LAND BASED FISHERMAN"
He also included the condition of the item, i.e. himself, as "Used."
Within hours of posting his ad, Ray went viral on the internet with the hashtag "I'll Fish With Ray" going crazy on Twitter.
Ad. Article continues below.
Let's get #illfishwithray trending

— Ray Morrow (@Morrow84Morrow) January 30, 2017
I've only been fishing twice in my life but if I lived in Adelaide, I'd definitely go fishing with Ray ❤️ #illfishwithray

— Cath Shanley (@shanley38) January 30, 2017
#illfishwithray I'll do it!!! I don't even like fishing ❤❤❤

— Bekka Martin (@BekkaLouise) January 30, 2017
Ad. Article continues below.
The outpouring of support for Ray was overwhelming with the announcement from Ray that he has found a mate already and will be heading out to hook some fish later this week.
Is that a feel good story or what? How have you used the internet to find new friends?