Heartbroken Michael Buble gets devastating news about his son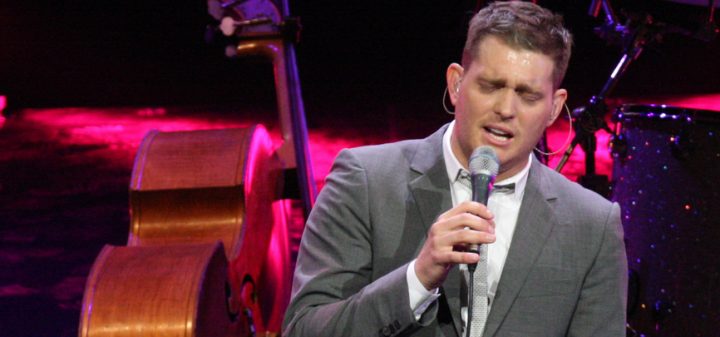 It's the news that no parent ever wants to hear about their child. Singer Michael Buble and wife Luisana Lopilato brought their three-year-old to the doctors with what appeared to be mumps, but it turned out to be cancer.
While the exact type of cancer the little one is fighting hasn't been disclosed but a statement from Michael and his wife on Facebook shares their heartbreak. In the statement, the family posted, "We are devastated about the recent cancer diagnosis of our oldest son Noah who is currently undergoing treatment in the US. We have always been very vocal about the importance of family and the love we have for our children."
Michael has been doing the rounds on television and radio to promote his new album. With an accompanying tour and hosting duties looming the couple confirmed that it's family first. Michael stated, "Luisana and I have put our careers on hold in order to devote all our time and attention to helping Noah get well."
Ad. Article continues below.
With thousands of fans pouring out their well wishes for the family Michael simply asked "At this difficult time, we ask only for your prayers and respect for our privacy. We have a long journey in front of us and hope that with the support of family, friends and fans around the world, we will win this battle, God willing."
Many fans who are fighting similar battles have come out to support the singer. Including one Facebook user, Amandine Valentine, who posted "I'm fighting the same enemy and Noah will forever be in my prayers. You got it little fighter!!! I'm with you! We will both recover and kick its ass! God bless you and protect you all!"
A grandmother posted her own personal battle against child cancer, "After 15 months of chemo and radiation my granddaughter has a clear scan and no cancer at this time..she has ewing sarcoma and will be tested every 3 months for 10 years…she was diagnosed a week after her 16th birthday."