Have you shopped at David Jones or Kmart recently? Your information may have been stolen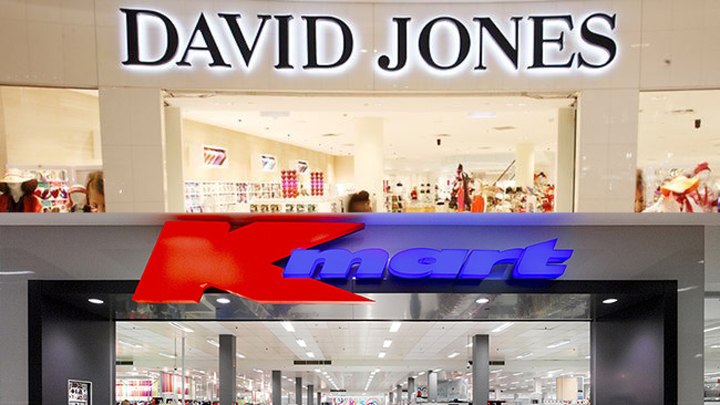 Just yesterday it was revealed that Australia mega-retailer Kmart's database had been hacked and customer information had been stolen, and now David Jones has reported a similar issue.
Kmart's online order system was breached and emails were set to those affects, though AdNews reports Kmart insists "no online customer credit card or other payment details have been compromised or accessed".
In a statement, Kmart Australia said the affected data was limited to name, email address, delivery and billing addresses, as well as telephone numbers and details of the products purchased.
"An email was sent directly to those customers whose details were accessed to inform them of this situation and Kmart Australia has posted details of the breach on its social media pages," said the statement.
"This breach only impacts a selection of customers who have shopped online with Kmart Australia. If customers have not received a message from Kmart Australia regarding this situation they have not been impacted/
Ad. Article continues below.
"As soon as Kmart Australia was made aware of this breach, immediate action was taken to stop any further information being accessed. The safety and security of customer's private information is a priority for Kmart Australia.
"Kmart Australia has engaged leading IT forensic investigators and has contacted the Office of the Australian Information Commissioner and Australian Federal Police to thoroughly review this matter.
"Kmart Australia is unable to make any further comment at this time".
They have since issued a social media post:
Ad. Article continues below.
They have urged anyone concerned to get in touch on 1800 124 125.
In eerily similar circumstances, David Jones has also had its customer information hacked, reports The Australian.
"David Jones has today advised its customers that a third party recently exploited vulnerability in its website to extract limited information about some of our customers,'' the department store said in a statement.
"The information obtained was restricted to customer name, email address, order details and mailing address. No credit card information, financial information or passwords were obtained. David Jones does not store any financial information on its website. There is no indication that the accessed information has been misused in any way."
"David Jones has confirmed to its online customers that it is not necessary for them to take any action regarding their credit or other payment cards as their financial information data is not at risk. There is also no need for David Jones customers to change their website account details or passwords".
Ad. Article continues below.
Tell us, do you think you are at risk? Have you shopped at David Jones or Kmart recently? What do you think of the news.