Have you ever dreamed of a luxury city retirement?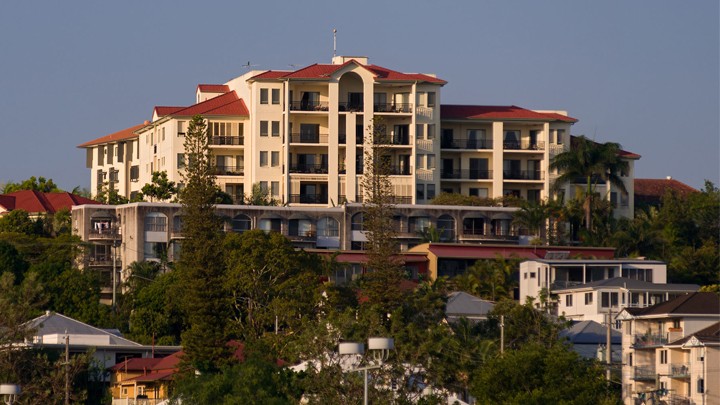 Starts at 60's Featured Villages showcase a variety of exciting possibilities for readers considering that next step into retirement living. Here's an absolutely beautiful option for those looking for true comfort and luxury…
Offering unparalleled city views and located 6km from the Brisbane CBD, The Clayfield is one of Brisbane's most in-demand retirement villages. Mixing contemporary design with old world charm, The Clayfield offers a genuinely luxurious lifestyle – and one that's about to get even better.
The Clayfield is now set to benefit from a $30 million development and restoration, opening up this comfortable lifestyle to a whole new group of residents.

Ad. Article continues below.
The first stage of the new development will be a five story residential complex, named Molloy, which will bring 66 new luxury apartments to the exclusive address. The careful restoration of Brisbane's historic Highlands House, one of Brisbane's oldest and most culturally significant dwellings, will provide residents with a welcoming space to come together.
With both due for completion in June, residents can then look forward to the commencement of a brand new café and restaurant, bringing superb new dining options to the village.
Molloy is designed to complement The Clayfield's two existing residences, Eagle and Brooks, each offering luxuriously appointed one, two and three bedroom apartments designed for retirement living on a grand scale.
Apartments all come with undercover parking as well as a courtyard or balcony; some offering stunning vistas of the Brisbane city skyline and river.
The established grounds boast manicured gardens, BBQ areas, an indoor swimming pool, fully equipped gym, a grand auditorium, hair salon, village transport, and a complimentary concierge service completing the refined lifestyle on offer at The Clayfield.
Ad. Article continues below.
For added peace of mind, residents benefit from a 24 hour emergency call system and an array of additional care services and support.
Located on a beautiful heritage site, and because of its proximity to the dining and entertainment precincts of the northern suburbs and CBD, The Clayfield enjoys the best of retirement living at a prestigious inner-city address.
Click here to learn more about The Clayfield, or simply phone 13 28 36.
Ad. Article continues below.
.
This Featured Village is sponsored by Aveo. It was written as we believe it offers valuable retiring living insights to the Starts at 60 community. For more information on The Clayfield's luxury retirement options, please click here.