Have you eaten pork lately? You have been duped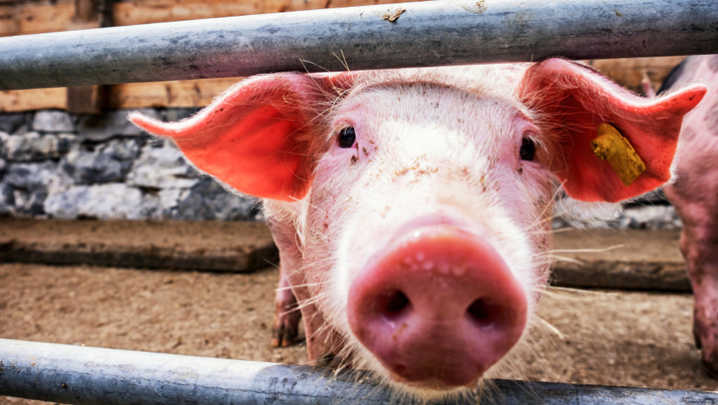 If you've eaten pork recently, you may have been misled about your meat, says the ACCC.
Ad. Article continues below.
The consumer affairs group have looked into three of Australia's biggest pork producers' operations and found that they are using some popular terms on their products very loosely.
Primo Smallgoods, KR Castlemaine and Otway Pork have been caught using 'free range' and 'bred outdoors' and will now have to correct the misleading labelling.
They have all agreed to remove such claims unless the pigs are "able to move about freely in an outdoor paddock on most ordinary days", the ACCC said following its investigation.
Another producer, Australian Pork Limited, has agreed to change the name and logo of one of its products from "Outdoor Bred" to "Outdoor Bred. Raised indoors on straw".
This investigation is quite similar in nature to others about the egg industry and the willy-nilly use of 'free range', which in turn leads us consumers to believe we're getting an ethical product, when in fact that may not be the case.
The ACCC said  the use of such terms is "likely to give consumers the overall impression that the pigs were farmed according to free range methods".
Shockingly, Otway Pork promoted its products as 'free range' for 15 years, and Castlemaine has been doing so since 2008.
Primo Smallgoods has been selling pork products labelled as 'free range' since late 2009, even though the pigs actually from Denmark and lived indoors.
"The producers have acknowledged that the conduct may have contravened the Australian Consumer Law," the ACCC said.
Model Code of Practice for pigs says that those living indoors require less than 1m² per 120kg pig. For outdoor pigs, there are no guidelines around the maximum number of pigs bred for meat that can be kept in paddocks.
In another upsetting revelation, approximately 97 per cent of the 4.8 million pigs born in Australia every year are raised indoors with no outdoor access, according to an earlier ACCC investigation found. About three per cent of pigs are free range or farmed organically – does that change your perspective?
Tell us your thoughts today.