Harry and William's final gesture to Diana on 20th anniversary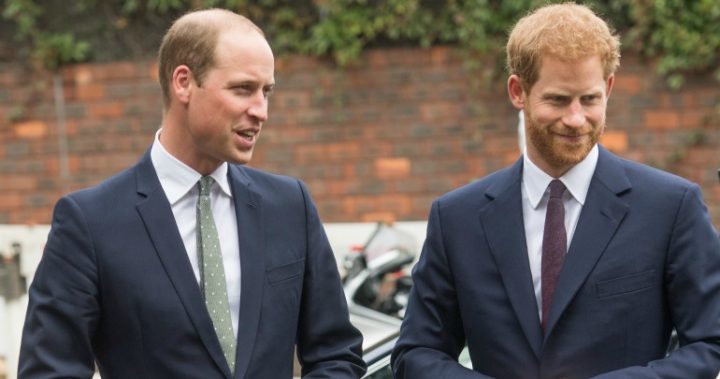 Prince William and Prince Harry have spent much of the year paying tribute to their beloved mother and now they've announced their final gift for her, 20 years after her death.
The princes said in a joint statement on Sunday that they have commissioned Ian Rank-Broadley, the sculptor behind the effigy of Queen Elizabeth that has been used on all British coins since 1998, to create a commemorative statue of their mother.
The statue will be erected at Diana's former home at Kensington Palace to create a "fitting and lasting tribute" to her life.
William and Harry said they were touched by the public's reaction to the 20th anniversary of their mother's death.
"We have been touched by the kind words and memories so many people have shared about our mother over these past few months. It is clear the significance of her work is still felt by many in the U.K. and across the world, even 20 years after her death," the princes said in a joint statement released to British media, The Telegraph reports.
Ad. Article continues below.
The statement continued, "Ian is an extremely gifted sculptor and we know that he will create a fitting and lasting tribute to our mother. We look forward to unveiling the statue, which will allow all those who visit Kensington Palace to remember and celebrate her life and legacy."
The statue tops off an emotional year for the royal brothers that saw them open up publicly for the first time about their mother and how they dealt with her death.
Ad. Article continues below.
In June, Harry told Newsweek he had spent years living in "total chaos" after Diana's death, refusing to deal with his grief and mental health.
He credited William with pulling him out of the dark and guiding him towards professional help.
"I didn't want to be in the position I was in, but I eventually pulled my head out of the sand, started listening to people and decided to use my role for good," he said.
William, meanwhile, described his mother's death as if an "earthquake had run through the house" and said his one regret was his last phone call with her in which he rushed to say goodbye so he could go back outside and play with his cousins.
Ad. Article continues below.
"Harry and I were in a desperate rush to say 'goodbye', 'see you later' and 'we're going to go off' … if I'd known what would happen I wouldn't have been so blasé about it. But that phone calls sticks in my mind quite heavily," he said in the ITV documentary about her life.
Now, Diana's sons both say they are dealing with her death the best way they know how, making sure the world remembers her for her groundbreaking charity work and her empathy for those less fortunate.
Read more: Prince Harry chooses traditional, and special, wedding role for William
Do you think the statue is a fitting tribute to Diana? Have you ever visisted the grounds at Kensington Palace?