Happy snaps of this dangerous proposal could snap back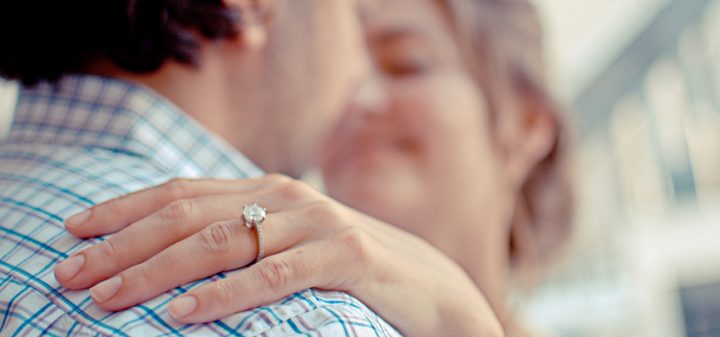 In a world where everything is documented and all "original" ideas have been used up when it comes to proposing to your partner. One man from New South Wales has asked his girlfriend to marry him in a way that would be way too dangerous to try again. With a 4.5 meter crocodile just meters away.
Ad. Article continues below.
While at first, this might sound like a bone-headed thrill seeker trying to get some internet cred with a silly stunt it was actually a lot more controlled. Billy Collett is a reptile handler at the Australian Reptile Park in Somersby, New South Wales shocked his girlfriend, Siobhan Oxley into the enclosure he was working in too "have a crack at feeding the crocodile".
Before she could even get close to the croc, Billy dropped to one knee much to the delight of the crowd. "Three years ago, next week, I actually met the girl of my dreams; the girl I love more than anything," he told the audience before turning to the 5.4-meter croc named Elvis and telling him to "stay there" and "behave" himself.
Billy then turned his attention back to Siobhan and said: "Siobhan, I want to spend the rest of my life with you, will you marry me?" She accepted, and the crowd burst into applause. Billy joked that proposing is nerve-racking. He even stated it was "worse than feeding a crocodile."
There didn't seem to be any crocodile tears from big Elvis but at the end of the day who doesn't like to have Elvis involved in their wedding plans. Wonder if they will invite him to the wedding?
What is the funniest way you have heard of someone getting engaged? How did you get engaged? What do you think of this engagement? Too dangerous or the right amount of excitement?