Half of all Australians are yet to be counted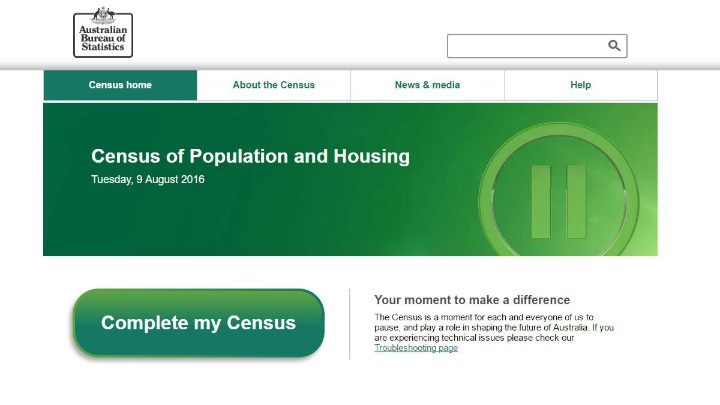 If you were one of the small number of households able to complete their census survey on Tuesday, August 9, hooray because according to the Australian Bureau of Statistics (ABS) you're in quite a unique group.
The five-yearly survey fell on its head when the website became overloaded and crashed right as the nation was trying to log on. Now, more than a week after the initial survey collection date, the ABS says more than half of all Australians remain unaccounted for.
ABS Census Program head Duncan Young told news.com.au that "more than half of Australian households" had completed the 2016 Census, which puts the figure at more than 5 million homes.
"If you have not completed the Census, we remind you to complete it as soon as possible," Young says.
Young also assured those yet to complete the survey that information was safe and secure and that no fines would be imposed for completing the survey after the August 9 deadline.
Ad. Article continues below.
However, former ABS chief Bill McLennan has warned there would be "severe doubts" about the quality of information collected from this year's questionnaire.
While the ABS has been criticised for its inability to design an online census that could handle the millions of Australians logging on to fill it out, it appears to university students from Queensland have been able to meet the brief.
Students at the Queensland University of Technology in Brisbane, Austin Wilshire, 18, and Bernd Hartzer, 24, were instructed to 'Make Census Great Again' after #Censusfail took hold.
While they admit their $500 solution probably couldn't have been used by the ABS because of privacy laws, they were still able to create a website that could handle the 4 million page views an hour – four times what the ABS boasted with its $10 million survey.
Wilshire and Hartzer told the Brisbane Times that their survey could handle 10,000 submissions a second, which is quite considerable when compared to the ABS's meagre 260.
Ad. Article continues below.
It also appears that the students have identified the flaw in the IBM-designed system with Wilshire saying hosting the website on private, physical servers had created a hard limit on the number of users able to login at any one time.
"Basically they had dedicated servers, which means there was a hard limit on how much they can handle, whereas cloud servers scale with the traffic that you get," Wilshire says.
The ABS was unable to comment.
Were you able to complete your Census survey on August 9? If not, have you been able to complete it since? What do you know about 'cloud' technology?