Grey Nomads: The essential items you shouldn't throw out when you downsize!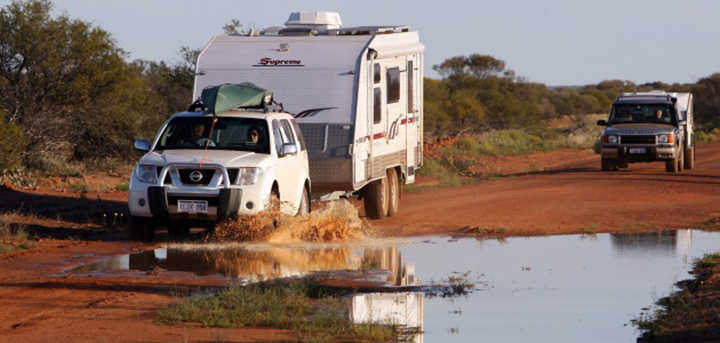 The first thing you need to know is that downsizing and the grey nomad lifestyle can be completely mutually exclusive! But there are some benefits to scaling back your life before you hit the road.
For starters there's less home maintenance needed while you're away and less rates to pay. Plus if you sell the family home and move to somewhere smaller the capital gains can be used to reinvest or to fund more fantastic nomad experiences. Basically, it can be a big money saver. It can also be a cathartic start to the next stage of life and many grey nomads say they feel better about heading off knowing they aren't putting off the big clean out.
So where should you keep for your adventure and what should you throw? We spoke to a series of grey nomads about the most important things they have with them now that they're on the road. A lot of these items are often on the "Not-essential" list so it's good to know they can come in handy!
"We invested in an iPad and were able to throw out our books, photo albums, CD collection and old maps as a result! We simply downloaded the books onto the device, download the maps onto the device (there's even specific 4WD apps in the app store), downloaded our music onto the device and scanned and downloaded our old photo albums! Now it is one of the most valuable things we have." – Judy
"At first I wanted to get rid of the folding beach chairs and umbrella but after Tess insisted we keep them I'm glad I listened! They've come in handy so many times." – Bruce
Ad. Article continues below.
"We thought we wouldn't need them but our fishing rods are one of our favourite things! I was never into fishing but I've since found it is a beautiful and relaxing way to spend the time!" – Mary
"It sounds silly and very non-essential but I took along my pod coffee machine and I am so glad I did! There is nothing like having a freshly brewed coffee from my favourite pods in the morning. It's a lovely way to start the day – a little bit of home wherever you are!" – Sue
"I am proud to say that even though my wife said no, I insisted on bringing my full tool box (instead of the basics) and they've all come in handy! Gents, don't throw out your manhood when you downsize. Keep our trusty friends." – Mick
"The hot water bottle! It might appear as a non-essential item but it is perfect. When the gas heater stopped working I was able to stay warm! When we've done bush-walks that have left us with sore muscles it's the perfect remedy." – Penny
There's nothing as valuable as handy hints from someone who's actually done it all! So when you go to downsize, make sure you consider these tips…
Tell us, what else would you add to the list of essential, non-essential items?