Big bakery cops backlash over very inappropriate nativity scene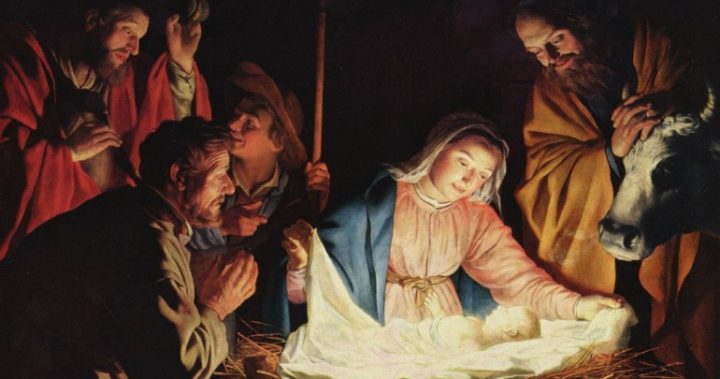 Advertising is supposed to attract your attention. Some, however, attracts the wrong kind of attention.
A bakery chain in the UK  – equivalent to Australia's Brumbys in terms of popularity and size – is in hot water after using a nativity scene in one of their advertisements. The issue was not the nativity scene itself, but what the company did with it.
To promote an advent calendar, Greggs used a picture of three wise men gathered around a crib. Instead of baby Jesus, though, inside the crib was a partly eaten sausage roll.
People were quick to point out that Greggs were happy to disrespect Christianity, while respecting other religions.
GREGGS not only use Hal Al but replace baby Jesus with a sausage roll. Absolutely disgraceful is this what they think of their British customers. pic.twitter.com/FWx8kj3TiV

— Vern (@Hugs007) November 15, 2017
Ad. Article continues below.
After a huge backlash from Christian groups, and many others on social media, Greggs has not only apologised for the image, but also withdrawn the product entirely.
But while many went on the attack, others have come forward in support of the bakery chain, which has more than 1,700 stores in the UK.
"How flimsy is your religious belief if it's rocked by a sausage roll?," one person questioned on Twitter, while others saw the funny side, such as re-writing  the lyrics to the Once In Royal David's City Christmas carol. 
"Once in royal David's city
Stood a lowly cattle shed
Where a mother laid her baby
In a manger for his bed
Mary was that mother mild
Sausage Roll her little child"
Ad. Article continues below.
"To be fair, if you say 'Jesus' backwards, it kinda sounds like 'sausage'…" another said. 
Still, imagine what would happen if it were an image from another religion. Would Greggs have dared make such an advertisement? 
What do you think? Were Greggs wrong to use the image or was it just in the name of fun (and advertising)?