Greg Norman shows he's still got the swing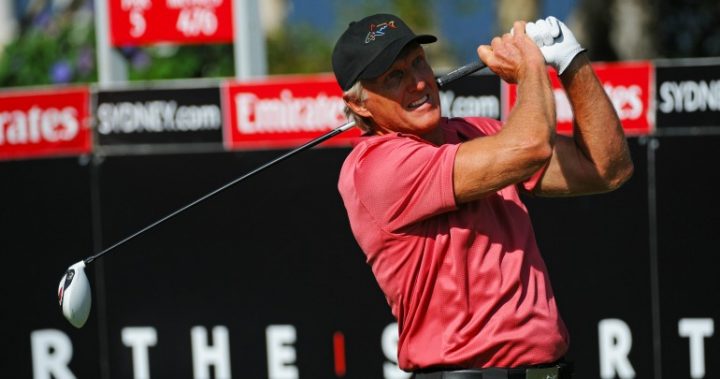 Even if you're not a golfing fan, you've no doubt heard at least heard of Aussie golfing legend Greg Norman.
While he hasn't played professionally in years, Norman is still involved in the world of golfing.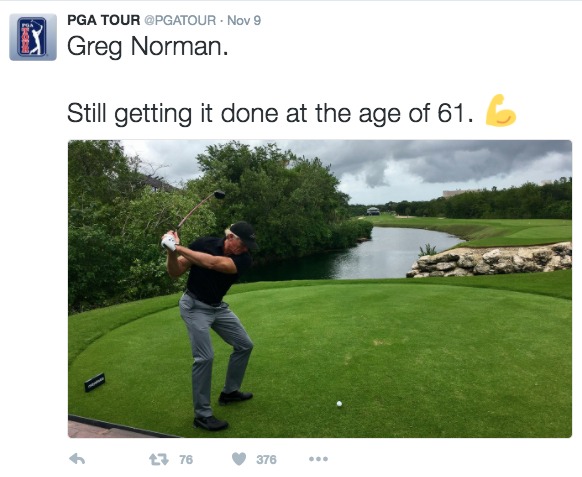 At a tournament in Mexico yesterday, the golfing legend took to the course and hit a couple off golf balls off the tee for delighted crowds at the OHL Classic.
Ad. Article continues below.
And it looks like he's outshone the big names on the green competing for the $7million prize pool.
Read more: You won't believe what Greg Norman got for his 60th birthday
That's right, at 61-years-old "the Shark" still has his backswing!
But there was something else that had everyone talking – and it all stemmed from a photo posted on the PGA's official Twitter page.
The photo of Norman shows his left arm looking quite muscular, with many on social media pointing out that the veins showed The Shark had been hitting the gym lately.
Ad. Article continues below.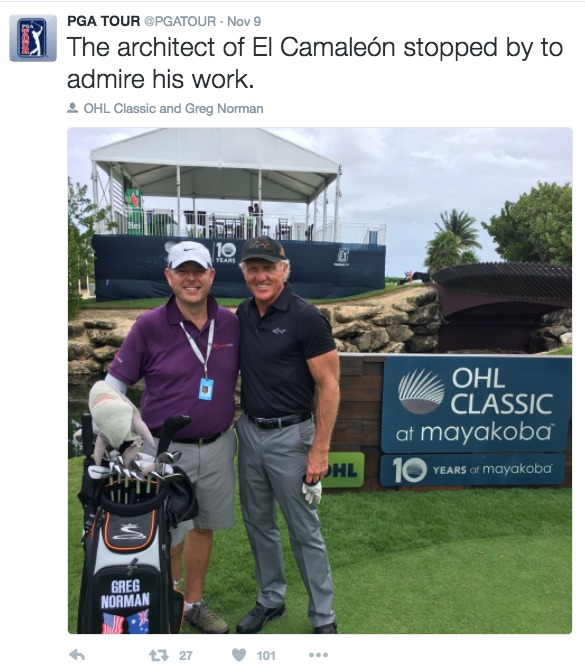 Check out those guns!
One Twitter user wrote "uncle Greg has some guns on him", while another wrote "my goodness @SharkGregNorman hitting the weights post surgery I see??!!".
Ad. Article continues below.
It turns out that the golf course where the OHL Classic was played, the El Camaleon Golf Club, was actually designed by Norman.
How cool is that?!
Norman spent 331 weeks as the World's Number One golfer in the 1980s and 1990s.
What do you think of Greg's guns? Are you a fan of The Shark?