Greatest mind in the world admits there is still one thing he just cannot work out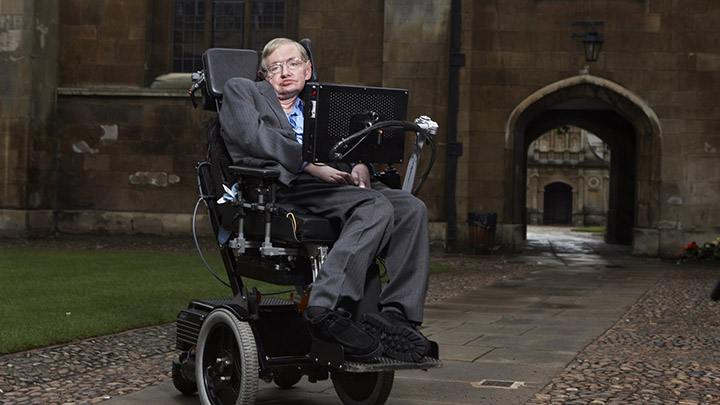 Professor Stephen Hawking might be one of the most intelligent men in the world, but he has finally admitted there is still one mystery that completely baffles him. Can you guess what it is?
Life on other planets? Artificial intelligence? Quantum physics?
Sorry, no. The eminent professor, who is used to grappling with the biggest questions about the universe for decades, said it was something a little closer to home: women.
During an "Ask Me Anything" session on Reddit, the eminent described the opposite sex as "life's most intriguing mystery", but admitted it is a mystery that should remain unsolved.
"My PA reminds me that although I have a PhD in physics, women should remain a mystery," he said.
Ad. Article continues below.
Hawking, who has been married and divorced twice, has certainly experienced many of the great highs and lows of love. His relationship with his college sweetheart Jane Wilde – who married him following his supposedly-termianl diagnosis – was adapted into the wonderful film The Theory of Everything.
It's not the first time he has admitted he is baffled by the fairer sex. In an interview in 2012 to mark his 70th birthday, Hawking admitted he spent most of the day contemplating this perplexing puzzle.
Are you (or your partner) smarter than Stephen Hawking on this particular subject?
Which gender do you find a bigger cosmic puzzle: women or men?