Grant Hackett posts photo of black eye, accuses brother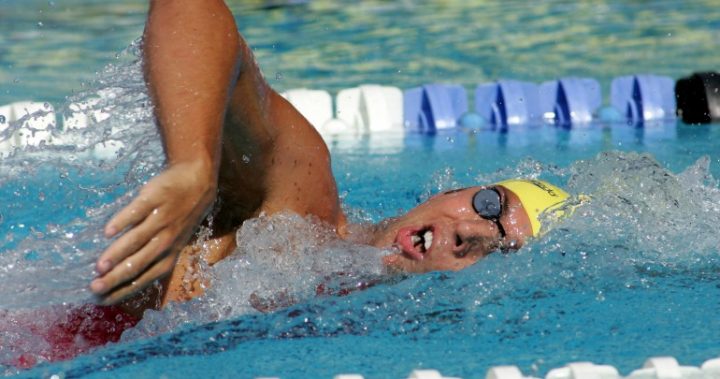 A day after being arrested on the Gold Coast Grant Hackett claims his brother beat the s*** out of him.
An image of Grant with cuts and bruising around his face was posted to his Instagram account with comments relating to his brother Craig talking to media after his arrest.
However, when speaking to the media outside the family home Craig said it was Grant who was a danger to himself and the community.
"We are pleading for people to help us," Craig said.
"It's coming to the point where he is dangerous."
Ad. Article continues below.
Craig spoke frankly about what the family was experiencing shortly after the incident.
"I feel for mum and dad."
Ad. Article continues below.
"This is now a chronic problem, we are trying everything we can."
He said there was no medical diagnosis so they were just guessing what the main issues were with Grant, but said he understood there were many people with mental illness that were having trouble getting diagnosed.
"Hopefully he can get the treatment he can get."
"He had the world at his feet… to now."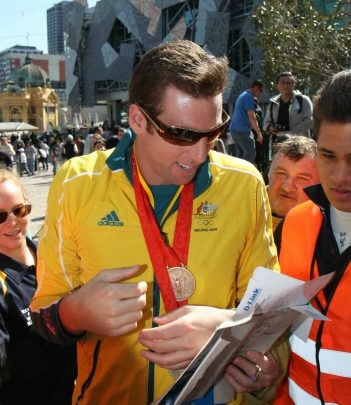 Ad. Article continues below.
Ad. Article continues below.
Ad. Article continues below.
Hackett is best known for winning the men's 1500 metres freestyle at the Sydney Olympics in 2000 and at Athens in 2004.
He captained the Australian swimming team for three years from 2005.
He retired after getting silver at Beijing in 2008.
Read more: Grant Hackett arrested on Gold Coast
In recent years he has had a public struggle with his demons, including an incident where he groped a passenger on an interstate flight.
Ad. Article continues below.
"The Grant Hackett that Australia fell in love with, they can still have that affection towards him," he said. "This is not Grant Hackett.
"This is a completely different person. I don't know this person, my mum and dad don't know this person. He's there in body, but he's not there in mind, in soul or spirit."
If you need help:
Contact Lifeline 131114